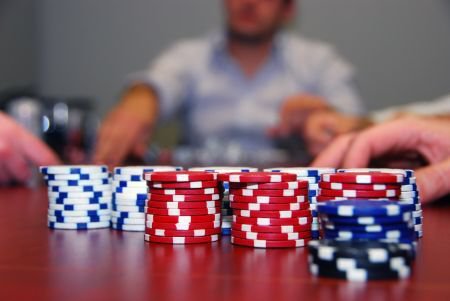 If you have ever hosted a dinner or been invited to a dinner conference for whatever reason, you know what must be present in order to create a perfect table.
There must be a well mixed group of people who genuinely care about the subject being studied or discussed. There should be little controversy or contention, although a little may spark up things. Those present must feel good about the others and reflect it in what they say or how they react to one another.
Sadly, this is not always the case in a casino setting.
Whether the game happens to be blackjack, baccarat, poker or even dice, if those present are overly loud or even rude to the other players, you are not at a good table and should seek options to get away from it -- the sooner, the better.
I enjoy shopping around for the perfect table. Sometimes it takes me a while to find one, but when I make the effort and succeed, the pay-off is generally much higher than if I had been stuck at a lesser table. Here are a few examples of why this is true.
First, you are in a setting where you do not have to be. Nobody held a gun to your head to force you into that casino and risk your bankroll to strangers.
Second, who wants to play at a table where the people are unpleasant? If you are a masochist, of course, this would be acceptable. I am not a masochist. I seek civility and rarely settle for anything less.
Whatever the game, you should enjoy the action and those around you. To me, it's much more than the money. Gambling is a part of life. To some people, it is their only life. You should be having a good time whether you are winning or losing.
I have been involved in games where the players are so uptight and argue so much that you want to be somewhere else -- the sooner, the better.
My number one rule when it comes to gambling is this: if the table sounds or acts poorly, leave and don't take your time doing it.
I do know this: if I am at a table where i cannot smile or exchange friendly words with wit to the other players, I would be better off being away from those players.
Once I saw an old man in a wheelchair become so enraged at someone else at the poker table that he completely lost it. He leaped out of the wheelchair across the table and tried to grab someone by the throat. It took 30 minutes to calm the table down. Both the wheelchair occupier and the man he tried to strangle were eventually asked to leave.
Karma has its own strengths. I believe good karma sets you apart from the rest of the players. You can take a person's chips without being offensive. You can also win pots by having a negative attitude, but I don't think the money will stay with you very long.
Being a gentleman or lady at a table pays off in more ways than just winning money. I once acted as the perfect gentleman and peacemaker in a poker game at a California card room. A stunningly attractive woman in dark glasses and a Beverly Hills original sat across from me. While the table was charged with negative energy, the two of us remained out of it. At midnight when I decided to cash in my chips, she did the same thing and followed me to the cashier's window.
There while the cashier counted out our winnings, we exchanged small talk and discovered we felt the same about many things. Instead of going home, I followed her to an after hours place in Hollywood. That night we became a couple and remained so for a couple of years. It pays to be nice.