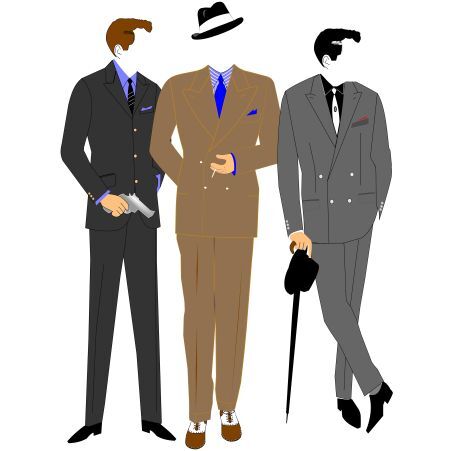 I just came back from three exhausting days in Las Vegas, the city that never sleeps. I can assure you that Glitter Gulch could even tire out the Energizer Rabbit.
A while back, I wrote a column for this website about Rose Marie, the comedienne and former vocalist who starred on the Dick Van Dyke Show. She appeared with the Xavier Cugat Orchestra at the opening of Bugsy Siegel's Flamingo Resort in Las Vegas a short time before Siegel was murdered by the Mob for skimming cash from casino revenues.
Rose Marie had fond memories of Siegel and the Mob. She said Bugsy always acted like a gentleman around her and that his fellow Mobsters actually were good guys for the most part -- unless you crossed them.
'The Mobsters were just businessmen who dealt mostly in illegal activities,' she said. 'They didn't mess with the public unless you messed with them first. It's true that they killed each other, but they never killed anyone who didn't deserve killing. That's what Bugsy told me and I think he was right.'
When she was under contract with the Flamingo, she was wined, dined, presented with champagne and roses, and received pay raises without even having to ask.
'They treated me like royalty -- like I was a Princess,' she remembered. 'It was really wonderful in the days when the Mob ran Nevada. People could get free rooms, free food and drinks and they were treated great as long as they gambled. It was the gambling that made money for the Mob and they were happy to give the rest of the stuff away free.'
If that were only so today, Las Vegas, Atlantic City and Reno would be flourishing instead of shutting down casinos and poker rooms.
During my recent journey to Las Vegas, I stayed at the Golden Nugget and gambled at the Nugget, Horseshoe, Union Plaze, The Orleans, El Cortez, Fremont and several other casinos in the downtown area and on the Strip. I can promise you this: the old Mob doesn't run Las Vegas any more.
The new Mob is in charge and their name is Corporate.
In the 1970s and 1980s when I frequented Las Vegas from my reporting jobs in Arizona and California, I could enjoy Jackie Gaughn's famous .29 cent breakfasts at the El Cortez (eggs, bacon and toast). I could have a midnight prime rib or a steak dinner at dozens of casinos for anywhere from $1.99 to $3.99. Rooms could be had at rates ranging from $19.95 to $29.95, even on weekends. Lounge shows and dinner shows featuring headline acts were either free or sharply discounted to bring people into the showrooms. The gambling paid for all of it and the Mob was happy to reward people for coming to Las Vegas.
Today as I discovered from my recent trip, those prices are relics from the past. Breakfast, lunch and dinner prices have skyrocketed.. Rooms are costly, especially on weekends, and the cost of a ticket to see a headliner is out of sight.
Benny Binion and his old casino owners are probably turning over in their graves.
There was one highlight during my stay in Las Vegas that I must mention. Steve Wynn. He made a television commercial that I loved promoting one of his casinos that was featuring a spectacular show with 30 of the most beautiful dancers in Las Vegas. It sounded like the old Las Vegas style to me, and I commend Wynn for doing it.
People go to Las Vegas to gamble. They don't go to be flim-flammed out of their money for a sandwich, bacon and eggs or a dinner or buffet that are priced out of sight.
If casino owners want to keep their casinos in the black, I have one suggestion to make.
Either drop your prices, or bring back the old Mob. The New Mob stinks.