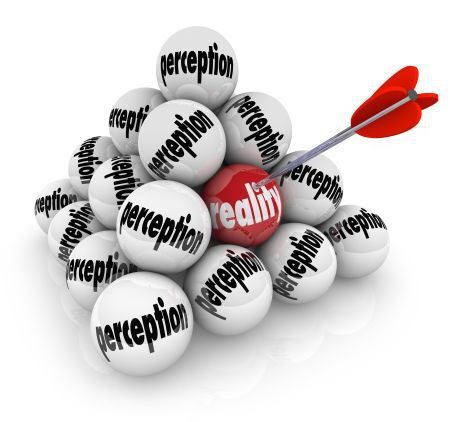 In gambling casinos as well as life, what you see is not necessarily what you get. Perceptions of reality can be very misleading.
Take a cup of coffee for example. You boil water in a pan for your morning pick-me-upper and when the water is boiling, you pour it into a cup. Is the cup full? It may seem to be, but when the water cools down, you discover your cup is only about 75 percent full. The rest has dissipated.
The same is true with deep sea fishing. On a boat sailing out of Naples, FL., I once hooked a puffer fish. When I hauled the small fish on board, it became frightened and puffed itself up to nearly 10 times its real size. Again, a perception of reality that was anything but true.
You can use this observation to improve your gambling, whether the game is dice, blackjack or poker. Especially poker. Here's how it works.
You are at a dice table and a high roller grabs the dice. He has hundreds f dollars in black, green and red chips in front of him. He carefully selects two dice from the four the stick man rolls in front of him, sets the dice and throws a winning seven. After everyone collects their money, he does the same and hurls an eight.
He keeps throwing and hitting the right numbers, making money for everybody. The table is excited, and that includes you. It seems like the dude can go on forever.
Only he can't. Your perception of the dice thrower's invincibility is just that -- a perception that is not based on reality. All those chips you have covering the numbers can vanish in the next moment when he tosses a seven, which all dice players eventually do. The combinations of six-one, four-three and five-two outnumber all the other possible combinations, and they will form that combination approximately once in every five throws. My advice: Don't be greedy. Pull your money down when you feel realty is about to strike.
Another perception of reality occurs in blackjack and the dealer's hole card. The dealer has a king showing. You have nine-four, totaling 13. Should you 'hit' the hand and chance busting, or should you stand and hope the dealer has a bust card rather than a 10, nine, eight or seven underneath? There is no perfect answer for this question. What is important is your perception of the dealer's hole card. Hopefully your karma is working and whatever your choice is will be the right one.
Poker is the game where perception of reality works best. Here, of course, you are competing against other players like yourself, not the House. I was playing a mixed game of Omaha High-Low and seven-card-stud high-low This occurred several years ago when I was just learning the game. That night I was taught one of the most valuable lessons a serious poker player can learn, and I am about to share it with you.
The game was stud and the pot was big, the result of raises and re-raises. It was down to three players since every one else had folded. I had been trying for an ace-high diamond flush and a six low. One of the players had high cards showing including a pair of kings on the board. The other player had four low cards -- six, four, three, deuce showing., giving the perception of a formadable hand (a possible straight and a good low).
When I received my final hole card, I peeked. It was not a diamond or a good low card. It was a damned eight. The player showing the kings came out firing, and the other player hesitated only a moment before raising.
There you are. Do you call or fold? You know the player with the kings probably has a full house for high, but what does the player who raised have in the hole.
I folded my eight low. It was a huge mistake. The player who had made the raise turned over an eight-low and I would have beat him and taken half the pot.
Reality is reality, and perceptions are just that. Remember that little puffer fish trying to puff itself off to frighten its enemies. Remember Rocky Balboa, battered and bleeding, taunting the boxer who is beating the crap out of him before Rocky wins the world boxing championship, 'You ain't so bad...you ain't so bad.'
You perception may be real and your foe's may be false. Let the games begin.