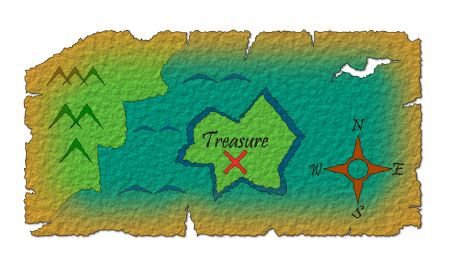 I hope I never grow too old to play poker. But if I do - if it happens to me like it's happened to a lot of other people -- I know what I will do.
I'm going to buy me a metal detector and become a treasure hunter.
Why not? A lot of people out there just don't trust banks. They would rather bury their money, gold, diamonds and other valuables. That way, there's no paper trail and they don't have to worry about the IRS snooping into their personal affairs.
A while back, I wrote a column on Teddy Binion for this website. Teddy was the younger son of Bennie Binion who built the Horseshoe in Las Vegas and who was almost single-handedly responsible for creating the World Series of Poker.
In the column, I mentioned that a movie for television had been made about Teddy's life and death. Jade, one of my readers and a regular contributor to this column, asked the name of the movie. It is 'Sex And Lies in Sin City.' While the title is rather blah, the story about Teddy and the Binion family and their associates is true and gripping.
Teddy Binion was a volatile mixture that was rare even for Las Vegas. He was the feared head of security at the Horseshoe. Several people who worked at the downtown Las Vegas casino told me that Teddy once had pursued a cheat into a back alley behind Binion's and shot him dead when the man refused to stop. No charges were filed in the killing, which gives ou an indication of the power of the Binion family.
Before he met his death from a drug overdose, Teddy accumulated a fortune estimated at being worth between $7 and $14 million. Like his father, Teddy didn't trust banks and chose to bury his silver, gold and currency.. While some of Teddy's fortune has been located, most of it is still believed to be buried somewhere between Las Vegas and Pahrump, NV.
During my many years as a gadabout journalist and magazine writer, I have panned for gold in Arizona, California, Nevada and New Mexico. While I managed to collect a few gold nuggets, I have never hit a mother lode.
Joe Wilcox, one of my old gold prospecting buddies from Sedona, AZ., once described a gold mine as a 'hole in the ground owned by a liar.' Maybe so. But I'd still like to find that special hole in the ground, especially if it's filled with the kind of stuff that drives men mad. Wish me luck and let the games begin.