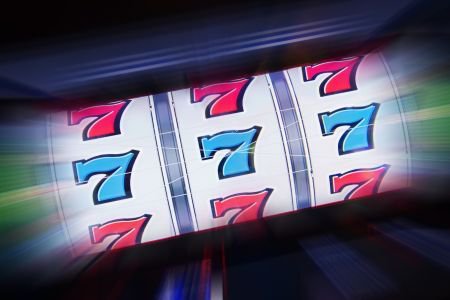 There's no getting around it -- the one industry that built Las Vegas, Reno and Atlantic City is the slots.
While I don't consider myself a slot machine player, I can understand the fascination with them. Slot machines are carefully and cleverly designed by some of the brightest people who make up the casino industry. They are built to appeal to you in more ways than I could ever get into in a single column. They lure in players because they talk back to you and provide perks that no other casino game can give you.
The one thing that I don't like about the new slot machines is that they don't deliver real money when you hit a jackpot. All you receive is a printed paper that entitles you to collect your money at another machine or the cashier's cage.
I can just imagine how that would have upset my Aunt Annie. She lived with my Uncle Ott in a house along the Youghiogheny River just outside West Newton, PA.
Like my parents, they belonged to the Loyal Order of the Moose, a fraternal club in Sutersville three miles away. The Moose club was a popular place that appealed to the steel workers and coal miners who lived in the river communities near Pittsburgh.
People went there to dance, socialize, play cards -- Euchre was the popular game -- and gamble.
Although slot machines were basically illegal in Pennsylvania before the casino explosion that began in the 1970s, the fraternal organizations could get away with providing slots to their members and guests as long as they didn't advertise them or get out of line with the local authorities.
Sutersville Moose Club provided three slots for its members -- a nickel, dime and quarter machines. Dollar machines were unheard of during that era. You needed coins to play the machines and when the reels lined up, you won coins that poured from the one-armed bandit into a tray. If the payoff was large enough, the coins could spill into your lap or on the carpet.
How I loved to watch my aunt play those machines. Sometimes for luck, she would let me pull the handle. If three cherries, oranges, grapes, bells or bars lined up, Bingo -- you were a winner and the coins would tumble out. Aunt Annie was always generous with her winnings and I often left her side with a pocket full of cash.
The old slot machines were purely random and were not controlled by a computer chip that regulated the amount that is paid out to the winners. In the late 1970s, casinos began adding new machines to their casinos and they changed over to the computer chip.
The machines became larger and more expensive to play. They included half dollar, dollar and five dollar machines. Change attendants who used to walk around wearing vests with pockets that contained up to 80 pounds of coins were replaced by machines. The new machines did not pay off in cash. Instead you would be slipped a paper IOU good at the cashier's cage for the amount you won.
It took away some of the excitement and fun of playing the slots, but it made sense to casino management and they made the changes. Like many slot machine players, I wasn't thrilled by the move. But then I hated it when newspapers replaced typewriters with computers. When I complained, nobody listened so I stopped complaining.
Slot players should be admired for their bulldog determination to play the machines. Without them, casino splendor would not exist. Las Vegas and Atlantic City would be dull places to visit except for Hoover Dam, the Grand Canyon and the Atlantic City Pier.
I keep hoping some enterprising entrepreneur would open up a new casino with the old type machines that pay off in coins. That would be a splendid tribute to my late aunt and her sisters, my mother and my Aunt Gladys who also were addicted to the machines.
It may not be popular in today's high tech world and a casino's bottom line, but it would be good news to all serious gamblers and slot machines. Slot machine mania is real and some things just should be left alone.