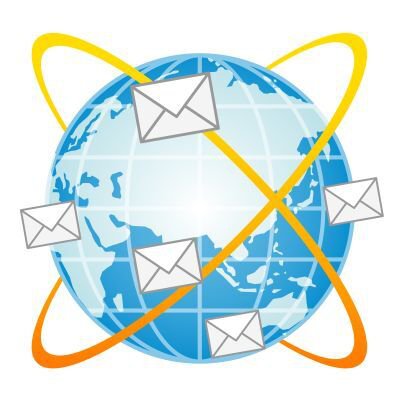 I never get tired of reading letters from our readers.
It doesn't matter what they write about. It's their opinions that count. They often give me an idea for a new column or help explain what I really meant when I wrote the column they just read.
When I worked as a radio announcer on WJTN, a small radio station in Jamestown, N.Y., I often wondered who was listening to me out there. Sometimes I wondered if anybody was listening to our show.
Writers find themselves asking a similar question when they turn out a column for a website like this. That's why it's wonderful when my readers care enough about something they have read to give me feedback. Their words make me think, they make me smile, and they make me work even harder to bring them information and stories that entertain and give them an edge on any casino game they play.
I was especially tickled when Jade, one of my favorite readers, responded to a column I wrote about getting a metal detector and going gold panning. Not only did Jade like the idea, she boldly suggested she might be interested in going with me.
All I can say, honey, is if you live anywhere near the Valley of the Sun, send me an email. I'll take you to my favorite prospectors' store where you can shop for the latest in gold pans, metal detectors and all the other items that can help the two of us find that mother lode.
I don't only get letters from strangers -- I get them from members of my family. My younger brother, Legs, was intrigued by a column I wrote about slot machines. He called me and we stretched our phone conversation into a near shouting match on casino management and the payoff people receive on slot machines.
'Those casino people are smart,' my brother said. 'They'll let you win money at first. Then when they get you hooked, they tighten up the machines with that computer chip. That's a bummer.'
I assured my brother there are casinos out there that try to be generous with their customers. Benny Binion, who built Binion's Horseshoe, loved to see his customers win. He made his slot machines as generous as possible, with some of them acting as 'lost leaders' and paying out more than they took in. Benny figured if merchants can do that in supermarkets and other retail outlets, he could do the same thing and make a profit on his other games.
Players need to pressure casino management to be more generous with their payoffs. If you have a gripe with management, don't sit on your hands. Go to the casino and asked to speak to a supervisor. Have your complaint ready, make it articulate -- even write it down so you don't forget anything important. Tell management if they want to keep your business, they need to respond to your complaint. You may be surprised at what you can accomplish.
You can reach me on this website with anything you wish to write about. Whether it's a complaint, a compliment or a question, send it here and I promise to do my best to respond to it properly. If you wish a confidential response, no problem. Send your comment to my personal email address, glawrenzi@gmail.com.
Gambling in a casino setting can be the best experience you ever had -- or the worst. For many people, it's a lonely experience. Here you have a chance to share your opinions with others and hopefully you will gain information that will help you play better and have more fun. And isn't that what being in a casino is supposed to be all about?