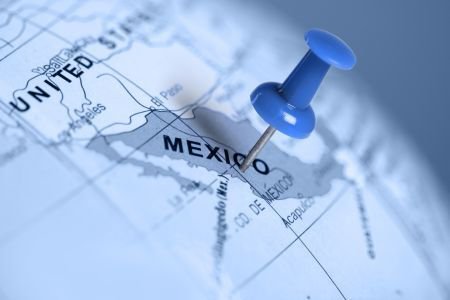 Rocky Point, Mexico, a city on the Sea of Cortez 200 miles southwest of Phoenix, AZ., is a hunk of paradise that is ready to explode as a tourist destination.
It's already one of the best places to go deep sea fishing in the Western Hemisphere. My daughter and I just completed a four-day stay in this tropical isle on the sparkling Sea of Cortez. We took along her children, Josie, 10, and Harrison, nine, and had the time of our lives catching fish out of the deep and visiting Bird Island, home to 10,000 sea lions and thousands of birds.
The only thing missing in my humble estimation was a good gambling casino and a poker room.
Don't blame Rocky Point for this lapse. In 2008 before the global economic collapse, the city was in the process of building resorts and condos all over the peninsula. Then the bottom dropped out of the market, real estate crashed and investors pulled back, leaving scores of building projects half finished.
A business owner told me in strict confidence that Rocky Point was also poised to approve casino gambling for the American market.
'We're in a perfect location to do that,' he said. 'We have great restaurants, resorts and the finest fishing in this part of the world. People who travel love to spend some of their leisure time in a casino.'
'It's a shame the economic crash killed the momentum that was building. There are a lot of Americans living here who have dual citizenships in Mexico and the United States. I know of quite a few people who own homes in Phoenix, Tucson or in California, for example, who also own property here.'
'They enjoy the best of two worlds. Right now we're just waiting for the future to happen.'
To be candid, I didn't really mind getting away from gambling for a few days. As my regular readers on this website know, I believe in taking a break from the casinos on occasion. It's good for the mind and the spirit. What's more, when you return to casino action, you generally play much better because of the break.
The first time I visited Rocky Point was in the early 1980s. Back then it was a dusty little community filled with American expatriartes. There were dirt roads, adobe hotels, cafes that served American and Mexican beer for .35 cents per bottle, and excellent Mexican food.
The fishing was incredible. I booked a boat for half a day and my female travel companion and I enjoyed a great day at sea. We caught sea bass, grouper, trigger fish, sea trout, white fish and other succulent denizens of the deep.
At night we sashayed from cafe to cafe, listened to wandering Mariachi bands, sipped tequila and mescal brandy, and sampled the local pulque.
You could buy quality leather goods, jewelry and hand-crafted carvings created by local artists in the businesses along the harbor. Everybody was friendly and there were few ugly Americans to spoil the fun.
My grandchildren adored our Bird Island adventure. Our boat captain Oscar of Del Mar Boat Excursions did an excellent job of telling the passengers on his boat about the history of Bird Island, a mile-long island where dolphins play in the ocean and sea lions honk their melodious and sometimes infuriating sounds from the rocky mountain shelves.
While our boat sat at anchor in the gentle seas, the passengers, including my daughter and grandchildren, donned snorkeling gear and examined the fish life and the ocean floor. I was too lazy for such an exercise, preferring to remain on board and snap photos. It was a fun event.
The deep sea adventure the following day was my favorite part of our Rocky Point excursion. Our boat captain was Pepe Cruz, who jokingly claimed his cousin was Penelope Cruz, the actress. He owns El Jefe Boat Charters and you can reach him at pepegcruz@gmail.com if you ever head down Rocky Point way. I can pretty well guarantee you that you won't go wrong with Pepe, a colorful native of Mexico who refuses to let his customers have a bad day. We caught 70 fish in four hours and are planning a fish fry at the Phoenix Christian Assembly in Phoenix where we attend church. The fish fry is free, but donations will be accepted for the young people's group.
As for me, I am glad to be heading back to Phoenix. The ocean breezes and salt air have given me a surge of creative energy I did not have before. I am looking forward to returning to the poker room at Wild Horse Pass. And if the chef improves the entrees at Talking Stick, I'll be back there as well enjoying their mixed $6-12 Omaha High-Low and seven-card stud high-low game that spreads nightly.
Now if only the investors return and officials give thumbs up to casino gambling in Rocky Point, this would be a perfect world. Rocky Point, are you listening?