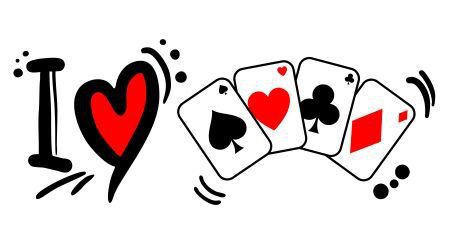 Connie Hawkins is the gentle giant of the National Basketball Association.
The former center of the NBA's Phoenix Suns stands at least 6-4 and has hands that make the average person's pinkies look like miniature sausages. Connie, whose teammates nicknamed him 'The Hawk,' used those big hands to dunk basketballs, grab rebounds, pass, and batter the opposing players into submission during his years as a professional basketball player.
Now retired, The Hawk signed a contract with the Suns years ago to work for their organization as a goodwill ambassador. They paid him a hefty salary to sell season tickets and to do other commendable things to put a smile on the face of the Suns.
Connie and I met under unusual circumstances a decade or so ago. I was writing for a magazine in Phoenix and, as was my habit, decided to play some poker at a casino in Scottsdale.
The game was $4-8 Omaha High-Low. One of the players was a black man who towered over the rest of us by several inches. He had a gentle way about him and the cocktail waitresses could not wait to serve Connie. It wasn't only because of his generous tips. They genuinely liked the man and shared stories and laughter with him in an easy familiar way.
We started talking. When I told him I had written for Sports Illustrated, People Magazine and Baseball Digest, he said, 'Then you must know the guy who helped me write my book, 'Foul,' about my being banned from the NBA because of point-shaving. He was a staff writer for Sports Illustrated.'
That remark grabbed my interest. Over the next six months, Connie and I became friends. He gave me an autographed copy of his book and we shared stories and coffee together. By the way, The Hawk never shaved any points while playing college basketball. An investigation proved the story was false. The NBA finally lifted the ban against Hawkins and he was allowed to join the Suns.
Connie's favorite past time was playing poker. I saw him at the Arizona Casino several times a week and he rarely lost at Omaha High-Low. Although he could easily have afforded to play in the no-limit games, he preferred limit poker. The social aspects of the game were more important to him than the money he could win, and the other players respected him for that.
One evening I suggested to him that he grant me an interview. I wanted to write a piece about him for one of the poker magazines that published my material. The Hawk pretended to be horrified at my request.
'You want me to admit to the world that I am a gambler?,' he said, raising his eyebrows in mock horror. 'You know what baseball did to Pete Rose when they discovered he wagered on the games. He never bet against his team, the Cincinnati Reds, but they kicked him out of baseball and won't even let him get into the Baseball Hall of Fame.'
Connie and I never did that interview. But what he said got me to thinking about the hypocrisy that rules professional sports in today's politically correct world.
The same people who threw Pete Rose out of baseball because of his gambling probably frequent Las Vegas or Atlantic City themselves. They no doubt have family members and friends who enjoy gambling, and yet they won't allow one of the greatest baseball players of all time to become part of Baseball's Hall of Fame.
That isn't just wrong. It's disgusting.
Other superstars have also been victimized by sports management because they like to gamble. Denny McClain, a baseball player who won the Cy Young Award, got into trouble because he bet on horses. Paul Hornung, an outstanding football running back who played for Vince Lombardi and the Green Bay Packers, was criticized because of his gambling. And then there are baseball's Alex Rodriguez and basketball super-stars Michael Jordan and Charles Barkley who lost lucrative television contracts because of betting on golf, horses, and poker.
Remember Dennis Rodman, the NBA player who colored his hair green, red, yellow and blue? A couple of years ago I was in Las Vegas playing in a poker tournament when one of the poker room supervisors came by my table.
'I hear you like to write about good gambling stories,' he said, smiling. 'Well, here's one for you. Dennis Rodman was at a Strip casino the other night shooting dice. Apparently he had lost quite a bit of money so he picked up the dice table and tried to turn it over. They had to call security to calm him down.'
Dice tables are pretty heavy. Rodman is a strong man and it must have taken a lot of power to pick up that dice table. But that's what can happen when the bad boys of sports and gambling collide. Just ask Pete Rose and Connie Hawkins.