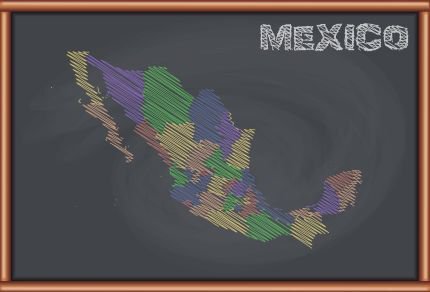 It isn't an easy life being a gambler when you live in Las Vegas.
I know. I lived there two years writing for magazines during the day, and playing poker, the horses and dice during the evenings and on weekends.
A few years ago, I left Las Vegas for Florida and the Caribbean. I didn't really get tired of the 24-hour city. I just wanted to broaden my scope and see new horizons.
One thing I noticed about the gamblers of Las Vegas. The color of their skin.
When you spend days inside a casino that has no clocks or access to sunshine, your skin takes on a pallor that is comparable to what inmates develop in prison.
You don't have to believe me. Just check it out sometimes. Go back to Las Vegas as I do several times a year. You will see the same players, the same dealers, the same floor men and women, the same supervisors and they all have this prison-like pallor that never goes away. That is what living in any 24-hour gambling city does to you.
I have interviewed hundreds of gamblers over the years, people who have made and lost fortunes at every game of chance known to mankind. One of my favorite interviewees is Doyle (Texas Dolly) Brunson.
I like Doyle because of his easy-going ways. Pressure never gets to him. Like the old rock, he is the same yesterday, today and forever.
When we get together, it's usually over coffee, hot and black with the kick of a Texas mule. And good conversation.
'Want to hear a funny story about how gamblers take a holiday?,' Brunson asked me one morning. He and I were taking a break from poker at Binion's Horseshoe in downtown Glitter Gulch. Benny Binion, wearing his trademark sheepskin coat, Larry Mahan boots and wide-brimmed Stetson had come over to join in the conversation.
'Tell it to us, Doyle', Benny said, taking a chair at our table and sliding a toothpick into his mouth. 'But no lies. This man is a gentleman of the press and he might quote you.'
Doyle leaned back and smiled. He and Benny were friends of long standing and they had a casual tolerance toward each other that had a delicious mix of desert creosote, a summer storm and prairie winds.
'This is a true story,' Brunson said, signaling for Christie, one of the waitresses, to refill our coffee cups. 'A couple of my poker-playing friends, I think it was Amarillo Slim and Sailor Roberts, and I got tired of playing poker. We decided to travel by train into Mexico for a couple of days. A gambler's holiday. No poker or gambling of any kind. Just a relaxing vacation where we could admire the pretty girls, enjoy Mexican cuisine and catch some sun.'
'Sounds reasonable to me, Son,' said Benny, chewing on the toothpick. 'What happened?'
Well, there we were, on this long train heading south into Mexico. I decided to catch a little shuteye and closed my eyes. The motion of the train was just rocking me into a deep contented sleep when I was awakened by some strange sounds. Plop...plop...plop.
I opened my eye and there was Sailor throwing cards across the berth into Amarillo Slim's hat. There were several cards on the floor and a couple in the brim of the hat. I asked them what they were doing and Sailor said, 'Shut up, Doyle. I'm down $5,000.'
Well, we kept going on that train into Mexico. We passed through ranch country and there were cattle scattered between the Cottonwood trees the yucca and the cactus plants. Slim bet Sailor Roberts on how many cows per acre there were on the land.
I told them that was a ridiculous proposition. How could they ever get an accurate picture of how many cows were feeding on land in a country that was strange to us. Slim figured out the answer to that. He called the conductor, slipped him a bill and asked if there were any Mexican cattlemen on the train
The conductor pocketed the bill and went from railroad car to railroad car until he found two Mexican ranchers who were happy to supply us with the information. Another $10,000 changed hands and we weren't even halfway to our destination.
Well, that gave me an idea. As we passed through the countryside, I spotted a sign that gave the elevation -- something like 1,150. I waited a couple of minutes and said, 'I have a proposition I'd like to make. Any takers?,'
'Sure, Doyle,' Slim said. 'What's the bet?'
'What do you think the elevation is where we're passing through?,' I said.
Slim thought about it. 'Well, it's arid and we're pretty low. I'd say it's about 850 feet above sea level. How about you, Sailor?'
Roberts yawned. 'I'd estimate 1,000 feet.'
'Well, I told them, 'I think you're both wrong. I believe it's more like 1,100 feet -- make it 1,150 feet above sea level. For $5,000?' They both agreed to the wager and we plopped the money on the table in hundred dollar bills. I called the conductor over.
'Son,' I said, 'would you stop the train?'
I'm sure this fine Mexican gentleman had come across some strange requests from Gringos traveling across Mexico in his train, but this one seemed to rattle him. He smiled and said, 'Senior, I don't know if we can do that.' I pulled $500 out of my pocket and handed it to him.
'If you stop the train and back it up, the money is yours,' I said.
A minute later, the train screeched to a stop. The railroad engineer backed it up half a mile until we saw the sign that said 'elevation 1,150.' The boys paid me off and we continued down the tracks on our gambler's holiday.'
I don't know about you, but in my humble estimation, that's the way to travel.