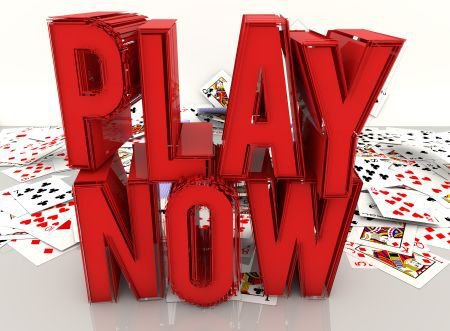 If you happen to work for a gambling casino or card room these days, you're probably having a lot of fun on such issues as job security and what the future holds for you and your fellow employees.
Some people have the perception that working for a casino is glamorous, adventurous and well paying. While that may be the case for some positions, it doesn't always hold true. While gambling casinos have an incredible cash-flow and generate a lot of money, the industry is full of ups and downs. Trends develop, a poker room closes another opens with big fanfare and the beat goes on.
That job security, by the way, can be petty precarious, especially in upper management. If a poker room or dice supervisor fails to improve the bottom line, all those great promotional ideas that sounded so good in those closed-door hearings suddenly evaporate. Pink slips fly and nobody is happy as a friend of mine who was relieved of his duties at Indigo Sky Casino in Quapaw, OK. discovered a short time ago.
As a poker player and horse handicapper for the better part of the last half century, I have seen many people come and go in casino settings. In my opinion, Benny Binion and Pappy Smith, who built Binion's Horseshoe in Las Vegas and Harold's Club in Reno, NV. knew more about what it takes to operate a profitable casino than any of the corporate suits who are in charge of the casinos that operate around the United States today.
While my friends and I enjoy the perks we receive at casinos and card rooms in Oklahoma, New Mexico, Florida, Pennsylvania, California, Nevada and Arizona where I presently live, we are also very aware of some of the problems casino management faces. And, to be quite blunt, some of those problems are of their own making.
Remember the childhood fable about the goose that lays the golden egg? That was one of my favorites. This remarkable goose laid a single golden egg every day and for a while, that pleased the owner of the goose. But after a while, one golden egg was not enough and the moral of the story is that the owner killed the goose to find more golden eggs -- and came up empty.
I wish the owners of some of the casinos I frequent like Talking Stick, Wild Horse Pass, Downstream, Indigo Sky and the others would take this into consideration when management decides on its next casino promotion.
Arizona is a great place to gamble -- up to a point. Wild Horse Pass near Chandler, AZ. is a 30-minute drive from my house. There the poker room keeps players interested by splashing pots with chips -- the average splash is $100 -- each time the Arizona Diamondbacks score a run in a baseball game.
The chief rival to Wild Horse Pass is Arizona Casino at Talking Stick. There they don't splash pots. Instead the poker room management offers basketball promotions or holds cash drawings where winners can spin a wheel to win anywhere from $50 to $500.
All well and good. The casinos develop their own clientele and everybody seems to be happy except for one thing.
These casinos and other gambling operations on Indian reservations seem to forget the basic principles that Benny Binion and Pappy Smith learned a long time ago.
People go to gambling casinos to spend their money because of four things -- good food, good liquor, good entertainment and good gambling. That was what Benny promised his customers, and that was what he gave them.
Benny and Pappy made their money through gambling. They gave a considerable portion of it back by providing their clientele with low-priced prime rib and steaks, along with low-cost entertainment and free libations.
They also practically gave away the rooms at their hotels. Hey, if the rooms aren't filled, where are the gamblers? Benny and Pappy provided slot machines that could really pay off and they gave their customers the respect and perks that would keep them coming back. True, it cost them some of their profits but it was worth it. Remember the goose with the golden egg.
The other night I visited Talking Stick Casino. A good limit mixed game of $6-12 Omaha High-Low and Seven-Card-Stud High-Low was underway. After taking my seat and buying in for $60, I ordered a beer.
There was no Happy Hour. The beer cost me just under $6.
I turned to the player to my left, a tooth-pick chewing business owner, and commented about the cost of a bottle of beer.
He agreed. 'The cocktail waitresses don't like it because when people have to pay more for a bottle of beer or glass of wine, they have less money to tip the girls,' he said. 'Somebody should shake this casino management awake.'
Somebody like Benny Binion or Pappy Smith.