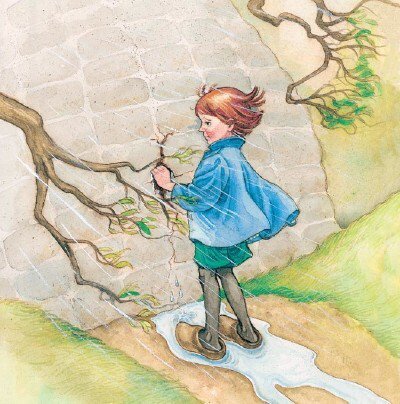 Every child has read the fairy tale of the Dutch boy and the leak. A boy in Holland is walking down a road and spots a leak in the dam above his village. Frantically he searches for a way to plug the leak and he uses one of his wooden shoes to do it. By taking this action, he keeps the dam from collapsing and saves everyone from death and devastation.
If only gamblers were as intelligent as that Dutch boy.
Someone once told me that all gamblers have a leak. Some have more than one.
I have interviewed hundreds of poker players, horse handicappers and gamblers of various persuasions over the years for magazines and newspapers. Almost all of them have confessed to having a leak that has cost them untold amounts of money during their lifetime.
That seems to be the nature of being a gambler. You don't only want to win at the game you are best at -- you want to be number one in everything you bet on.
Skill games are the best games to play by far. By skill, I am referring to games where the player has an impact on the outcome. The best skill games are poker, golf, blackjack or any other card games. The worst skill games unless you own thoroughbred race horses are betting on horses, greyhound dogs, slots, keno or any other game where the House is in charge of the outcome.
I made a living as poker player for several years before deciding to pursue a serious career as a writer. Now I still enjoy poker especially tournaments, and devote a certain amount of time each week to playing my favorite card game.
But during those years when I was a winning poker player, I gave back some of my winnings to other games over which I had little or no control.
I tried system after system on the horses -- and lost.
I attempted to beat the greyhound dogs -- and lost.
I shot dice, using various system including a controlled role, and while I had some success, I lost more than I won. This is the nature of gambling ladies and gentlemen. The House almost always has the advantage.
Doyle Brunson is one of the world's most talented poker players. He has won many millions of dollars using his skill to win at poker. But he admitted to me in a candid interview that he has lost millions at other games, including sports betting.
On the plus side, Doyle, who is a scratch golfer, has won a couple of million on golf. When you are a celebrity poker player whose face is familiar to the gambling world because of your appearances on television, everyone wants to take a shot at you. Doyle welcome the propositions and his bankroll increased by leaps and bounds.
The late Puggy Pearson was a good friend of mine and he confessed that he had many leaks over the years. He finally put on the brakes and his financial condition improved sharply.
Stu Ungar's leak was cocaine. No matter how much money he won at poker or gin rummy, he would go off on crazy tears because of cocaine and become a plunger, losing his bankroll in a sports bet or some other action over which he had no control.
What is your leak? Be honest with yourself.
Every gambler craves action -- the more, the better. While there is no cure for a leak, you can satisfy your urge to bet on other games over which you have little or no control by making token wagers. Save your real money for the game you play best. Remember the little Dutch boy and the dam.