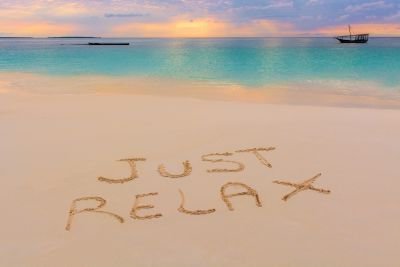 Several gambling games lend themselves to a good comfort zone. These games are poker, blackjack, dice and -- this may surprise you -- slots.
Since poker has always been my money game -- I have won far more money on poker than any other gamble I have taken --- let's start with how you can develop a good comfort zone when you're playing poker.
First, let's get basic. When you enter a casino, card room or other gambling establishment, how do you feel?
Are you angry with your significant other, your brother, a close relative or your boss? Is your blood pressure sky-high because of something that may have happened that day? Are you ill, recovering from the flu or a hangover, or coming down with some unknown ailment that makes you feel icky.
If you answer yes to any of these questions, you should get that issue resolved before you start gambling. Otherwise, your chances of scoring a victory lie somewhere between slim and none.
Why am I so confident with that statement? The answer is quite simple. I write from my experiences, new and old.
As recent as last week, I went to a casino in Phoenix. I could tell the moment I left my car with the valet attendant that things were not right. Nothing felt light or right to me. Instead of joking with the attendants, bartenders and pit bosses, I gave them a grim smile and short one-liners that were meaningless. I wanted action -- but on my terms.
I wanted to run over the opposition like General George Patton tried to crush General Rommel with his tanks.
You can probably guess the outcome. The game felt miserable and I was worse than miserable -- I was pathetic. Of course I lost. Where was my comfort zone? I had none. The poker game was unpleasant and I booked a large loss before I finally gave up and headed to a coffee bar for a cup of Kona Coffee and a double-shot of Expresso.
A pleasant waitress served me my coffee. She listened in a sympathetic manner while I told her of my experiences at the poker table.
'Why don't you try another casino?,' she suggested. 'It's still early. Things could change for the better.'
As I sipped the Kona Coffee, I began to think, 'Maybe she's right.'
The Kona and the Expresso perked me up. I began feeling comfortable. I started joking with the people around me. They smiled and laughed at my punchlines. By the time I left the coffee shop, I felt good.
Really good.
In the parking lot, I did 50 pushups and a windsprint. Then I headed out for another casino 25 miles away. As the valet attendant drove my car away, I walked into the poker room -- and felt incredible. This time the session felt much different. I caught pocket kings on my second hand, raised, got four callers, and won the pot when a third king fell on the flop.
In three hours time, I picked up over $500. I was back in the saddle. I loved the game, I played winning poker, and when I left at midnight, I was up over $800.
I have been in poker games where I did not like my seat. Perhaps it was because of the player to my right or left. Maybe a drunk was being obnoxious or raising every pot with garbage, which makes it hard for the good players to protect their hands and give proper value to their cards and the play of the other players.
If I find myself in a bad seat, no problem. I request a seat change and I don't play a hand for serious money until I get that change.
You have probably sat down at a blackjack table. Everything is cool. The dealer is attractive and friendly, there are two other players, and you feel like this could become a very good session. The dealer starts things out right by dealing you a double-down hand. You hit a 10-value card for 21 and are off and running. You are in a perfect comfort zone.
I have been known to change seats several times at the same table. I keep changing until the cards start coming to me. While some of the other players may joke about my moves, that doesn't bother me. I keep moving until things feel right. Then I settle down to play poker.
Don't play a slot machine that doesn't feel right. If it starts out cold, it will probably end up the same way. Find a machine that smiles back at you and feels comfortable.
I need to be in my comfort zone when I shoot dice. I don't like a table that is too crowded. I want and need elbow room when I roll the bones. I like a table that is excited and enthused. Some of my best sessions at dice have occurred at such tables.
Develop your own criteria for building your own comfort zone. Once you set the guidelines and the boundaries, go for it. Never compromise. Let the games begin.