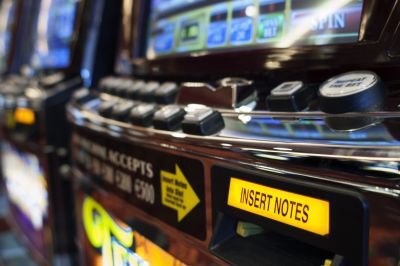 Every successful gambler that I have known over the past 50 years had one thing in common -- their money game.
The money games were different for each of them and varied according to their style, level of skill and interest. A gambler might even have a different game he depended on to cover his living expenses depending on where he was playing.
On a personal level, I remember a certain dollar slot machine at Downstream Casino in Quapaw, OK. that served me very well for more than six months. While I am not a slot player, this particular machine appealed to me for some reason and I decided to give it a try.
The machine was located near the poker room. It was the largest machine on the floor and had a Big Bertha look to it. I was waiting to get into a limit Texas Hold'em game and fed a $20 bill into the slot.
BINGO! I hit it for $800.
From that day forward, every time I visited Downstream, I made it a point to invest a hundred dollar bill in the machine. For six months, I never lost, winning anywhere from $200 to $800. It was uncanny. The machine and I seem to have bonded!
All roads and all good things must come to an end. After six months, the machine just went cold on me. I played it the same way I had done earlier and nada Big Bertha didn't give me the time of day. I have not been back to it since.
There was a seven-card stud game at Sam's Town in Las Vegas that also proved very lucrative to me. The game was spread every morning around 10:30 a.m. and you had to sign up early or there would not be a seat for you. Las Vegas casinos don't have many poker rooms that spread seven-card stud, so this was a special game that became my money maker. I rarely left Sam's Town with less than $500 after investing five or six hours at the stud game.
Professional gamblers assess their money games according to their temperament and confidence in the game. Some even make a certain dealer their money game.
I knew a poker player named Willie Wilson who worked on a ranch near Big Springs, Texas. Willie was a raw-boned redheaded cowboy who loved a female dealer at Binion's Horseshoe. He would fly to Las Vegas at least once a month for the weekend and would make a bee-line to Binion's where his favorite girl was dealing.
'She always wins for me,' he said one night as he downed a Coors Beer. 'Nicest dealer in Las Vegas. When I need a river card, I just wink at her and Rita always delivers.'
Connie Hawkins, who played for the Phoenix Suns basketball team, selected a $4-8 Omaha High-Low game at the Arizona Casino at Talking Stick as his money game. Although Connie was a high-paid member of the Suns' management team after he retired as a basketball player, he stuck to limit poker. I played a lot of Omaha High-Low against Hawkins, and I never saw him book a loss.
Examine your own gambling preferences closely and determine which game you have confidence in -- and stick with it. A good money maker isn't something to trifle with. It can make the difference between covering your day-to-day expenses and heading for a St. Vincent de Paul shelter for the homeless because your bankroll just got destroyed by a game that wasn't kind to you.