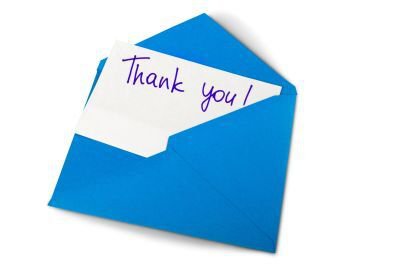 I have been receiving an increasing number of letters from the members of LATESTCASINOBONUSES.COM and LATESTPOKERBONUSES.COM. and I want to devote this column to discussing some of the comments that have come in both on our official websites and to my private email address, glawrenzi@gmail.com, as well.
Unlike Hillary Clinton who might have had something to hide, I don't have anything to hide from our readers. I find it very interesting that many of my readers choose to contact me on my private email to discuss issues that interest them rather than having their comments posted on our websites. Please feel free to write to either of the emails. I am delighted to read wat you have to say and to address some of the things you bring up that concern you.
Let's start with Rory, who lives in Dallas and who was intrigued by my column on Lynette, the Rastafarian beauty who accompanied me one night to the Marriott Casino in Jack Tar Village on St Kitts. Rory along with Jade and Vicki from New Orleans asked some questions about my comments that I am happy to answer.
Here are some of the comments and questions my readers left me about the story on Lynette:
'You write that Lynnette lived on the island of St. Kitts, yet according to your story, this was the first time she had ever been to the casino', one reader wrote. 'How can that possibly be?'
Good question and I apologize for leaving some of you in confusion. The Caribbean is very different from America in many ways. Because people in the Caribbean depend on the tourism industry for most of their jobs, the governments on many islands have laws preventing the locals from going to a gambling casino unless they have been invited by a tourist or guest of the resort.
In Lynette's case, her younger brother, Steve, worked at the Marriott, but she was not permitted to enter the gambling establishment on her own. When I invited her to be my guest, she was thrilled and her visit there was the talk of Keys Village the following day and for weeks afterward.
Also, one of my readers remarked that winning $80 at a video poker machine doesn't sound like much money. HAH! Don't kid yourself. In the Caribbean, winning $80 U.S. is like winning $240 since it takes three E.C. dollars to make one U.S. dollar. That is like winning a week's salary on an island where Social Security and welfare don't exist. Lynnette was very happy with her win.
Another reader was curious about Lynnette telling me that she would have to ask her 'mommys permission' to go to the casino with me. This simply fits in with the respect island people show their parents. St. Kitts, Nevis and the other islands are not like New York, Georgia, Arizona or California. I was touched by her respect for her mother and always honored those feelings any time I visited the Pemberton home in Keys Village.
I thank all of you for your letters. Please keep them coming. Your comments keep me thinking and help me to come up with better story ideas to share with all of you. Thanks for the letters. You are the best. And you are members of the world's largest gambling websites. The bonuses that website owner Joshua Chan provide to you are the most generous in the industry.
In closing, I may have to delay my road trip around the United States. I recently ad some dental surgery in Nogales, Mexico, and need a little more time to recover from the pain and infection than I had anticipated Please have patience with me. There are few things I enjoy more than visiting a new city, state or country and writing about those places and the people. Your good wishes and prayers, of course, are always appreciated.