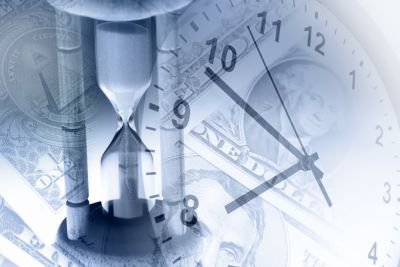 Luck and good timing can be the difference between bankruptcy and earning a small -- or large -- fortune in a casino setting.
I learned the power of good timing from the owner of a charter bus service in Springfield, MO. She was a wealthy real estate broker who owned two large air-conditioned charter buses she ran between Branson, Ozark, Springfield, Kansas City, Joplin, MO. and Seneca, Ok.
She charged her customers $15 for a round-trip. For that fee, her customers received a free buffet at casinos like Downstream, Indigo Sky, Harrah's, Cherokee and other casinos that used her services. They also received $15 in free play and even enjoyed a weekly free slot machine tournament were winners would receive up to $500 in free play.
She even provided Bingo games that would make the 90-minute trip from Springfield more fun. The Bingo games became so popular, they nicknamed her the Bingo Grandma. The Springfield News-Leader and several other newspapers wrote feature stories about their activities.
Her customers were mostly retirees who lived on Social Security and small retirement checks. They loved the Bingo Grandma and those buffets along with the free play.
I lived in Springfield for two years and often rode with the Bingo players to the casinos. Sometimes I would even play Bingo just to kill time, and I developed a system of playing the slots that would often earn me a small profit, even though my cash game was poker.
Before the bus arrived at their casino for that day, the Bingo Grandma would pick up a microphone at the front of the bus and talk to her regulars about the day's activities. One thing she said intrigued me and I joined her for dinner one day to talk about it.
'You mentioned that the time a person played the slot machines was important,' I said 'Would you mind explaining that?'
She became instantly serious.
'Of course the time is important,' she said. 'My goodness, I have won more money over the years at the slots by timing my play to when the slot machines were most profitable.'
'When might that be?,' I said, smiling, and taking notes.
'Well, it depends on the casino since the management can change the payoffs when they want. But when we're playing at Downstream near Quapaw, OK., the best time sees to be an hour or so before we're scheduled to return home. I guess the casino owners want people to leave their casinos feeling good and wanting to return. That's why they get generous with them.'
I liked her theory and decided to test it
That day I played my usual $4-8 with a kill poker game at Downstream and held my Players Card until 5 p.m., an hour before we were scheduled to return to Springfield. Then I took my card with the $15 on it along with a $100 bill and headed for a tall dollar machine that sat between the poker room and the steakhouse.
In less than 15 minutes, I hit an $800 jackpot.
I took my winnings and decided to run another $100 through the machine, playing $5 with each handle pull. Bingo! I won another $260. I cashed in and jammed another $100 into the slot As I was happily pulling the handle or pushing the 'play' buttons, somebody tugged at my arm. It was the Bingo Grandma.
'We're leaving in five minutes,' she said 'Unless you want to walk or take a cab back to Springfield, you'd better hustle. How are you doing?'
I told her and she smiled. 'That's great. But let's get moving. I have a movie I want to show my customers. It's a comedy and they hate to be kept waiting.'
This time I won only $90. But I was over $1,000 ahead and didn't mind giving Downstream a $10 profit. As I followed the Bingo Grandma to the bus, I gave her a quick hug and said, 'You're right. Timing is everything.'