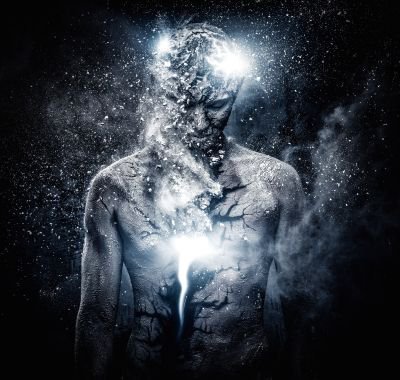 If you don't think psychic powers beyond human understanding can control the outcome of a bet, you just haven't lived very long and your understanding of things is zilch.
Remember that scene at the end of 'Maverick,' the movie, when Mel Gibson made the royal flush and that ace of spades came tumbling through the air?
It looked like fiction, didn't it --- just a screenplay turned out by a hack Hollywood writer who wanted a dramatic finish. Well,, I can assure you I have witnessed moments like that in real gambling situations that could blow your mind and shake anyone who didn't believe in psychic power.
Here's a for instance. I was playing in a tournament in Tunica, MS. many years ago. The game was a newcomer to me -- Omaha High-Low. The casino was foreign to me along with the players.
I went into the game thinking A-3-5-10 with the A-10 suited was a good hand. It wasn't. I also liked horrible starting hands like 2-3-9-10 double-suited, thinking my hand was pretty good and probably superior to anything at the table. It wasn't
But I got a miracle flop of 4-5-2, hit the ace-high flush, and won a big pot.
That naturally encouraged me. For the rest of the tournament against a starting field of 283 players, I played those second-rate hands like they were winners, and in some miraculous way, they came through for me. Even a highly respected poker writer like Nolan Della was impressed. In an article about the unusual tactics I used to win top prize of $42,400.
A gambler wants to give himself or herself every chance to win In order to let those psychic powers kick into play, here are a few rules you should follow when deciding whether you should gamble that evening, stay home and watch a good movie on television, or go bowling.
Remember Vince Lombardi's famous saying that covers a lot of territory. The late Green Bay Packer's coach said in an interview, 'Fatigue makes cowards of us all.' When you are deciding if you should play or not, if you havent had enough sleep or feel tired, DON'T PLAY.
Rule No. 2 -- Is there something else you would rather be doing like taking your kids or grandchildren to DisneyLand as you have promised for so long? Or would you rather take your family or girl friend out to dinner or a movie that evening? Do it. You'll always have another night to play poker, but you won't always have that opportunity to enjoy the kids in a special way that will leave you feeling like a champion.
Rule 3 -- Have you recently had surgery, a tooth removed or are coming down with the flu? If the answer is yes or even maybe and you feel lousy, don't take a chance on losing all your cash, which will probably happen. Just don't play.
Rule 4 - Are you so angry with a relative, neighbor or somebody at work that it's making you spit nails? You will rarely take control over negative feelings like anger and are probably destined for a serious loss.
Rule 5 --Are you feeling high from alcohol, drugs or medication? If you are, it may alter your play sufficiently to make money. But more often than not, the drugs, alcohol or medication will cause you to lose, whether your game is poker, blackjack, slots or roulette.
Rule 6 -- Are you emotionally bothered by something from the past or present that is occupying your thoughts? If your response is 'yes,' run, do not walk, to the nearest exit and stay away from any gambling or casino. You probably won't make a score and you will retain your bankroll.
Rule 7 -- Do you feel like you are going to win? If you feel that way, dont let anyone talk you out of your gambling play. I have had those psychic moments when some force tells me I am in for a hellish night. Sure enough, the cards didn't come and I found myself nursing a big loss.
There are psychic powers out there. These powers affect us in ways we don't understand, and they are just hanging aroound waiting to be unleashed when we violate any of the principles listed above.
I happen to believe in strange forces that rule gambling in all its forms. The trick is to identify those forces and counteract them by refusing to risk your money when conditions are not lined up.