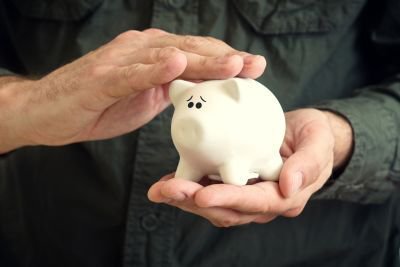 My regular readers of this column know I never recommend gambling on scared money. I don't care what game you're playing -- poker, blackjack, horses or any other game that involves risk. If you play with money you need for something important, your have two chances of winning -- slim and none.
But necessity creeps into every situation from time to time, and gambling is no exception. Sometimes stubbornness creeps into our lives. That is what happened to Bernie, a friend of mine and a fellow journalist who lived in Phoenix 20 years ago.
I'm going to share his story with you because I think it teaches a lesson. Bernie was a sports writer who worked next to me on a weekly newspaper. Our publisher was a neer-do-well who had money, but who drank more than he should. When he got into his cups, he would do foolish things like insult his advertisers and berate his long-suffering staff.
Most of us tolerated his antics because when he was sober, he was actually a pretty nice guy. After losing several advertisers including a major supermarket, the publisher came into the news room and with sad eyes said he had run out of money.
'I'm sorry,' he said 'I don't have money to meet the payroll and won't be able to pay you people until Monday morning when I swing a loan with my bank.'
You could have cut the silence in the news room with a knife as the publisher walked slowly back to his office.
We just sat at our desks stunned. It was Friday and most of us were busted or near broke. Sandra, the cute receptionist, brewed a pot of coffee and poured fresh cups for all of us -- Bernie, Dave, Jack, herself and me.
'What are we going to do?,' Dave said. He was our copy editor. 'I'm down to my last twenty bucks and it's going to be a long weekend.'
I started to answer him when I saw Bernie picking up his Underwood Typewriter and started lugging it toward the door.
'Where are you going with that typewriter?,' said Sandra.
'I'm going to hock it at the pawn shop,' he said. 'Then I'm going to drive to Las Vegas with the money and play blackjack. Maybe I can win enough money to pay the rent. It's due.'
Dave and I exchanged knowing looks. We picked up our typewriters and followed Bernie to the parking lot. Like John Belushi and Dan Ackroyd, 'The Blues Brothers,' we were on a mission.
The owner of the pawn shop knew all of us as we had done business with him before. He looked over the three typewriters and reached into his cash register.
'Mind telling me what you fellows are up to?,' he said. 'I'm kind of curious.'
We stuffed the money into our pockets. 'We'll let you know Monday morning,' I said. 'This will be a short term loan. I think.'
Dave's car was in the best shape of our three vehicles and we decided to use it for the trip to Las Vegas. Between us, we had about $360. It wasn't a lot but we were determined and we were on a mission that could not fail.
Bernie was a blackjack player who could count cards. I played poker. Dave played poker and he also drank I had seen him buy $10 worth of chips at a blackjack table, play for hours on his small stack and drink up $50 worth of beer in the process.
We made the drive to Glitter Gulch in just under five hours. Most of the trip was made in silence. We were desperate, gritty and as determined as a bunch of gunfighters in a movie like 'The Magnificent Seven'.
After valet parking the car at The Orleans Resort, we crossed our arms, shook hands, held up our thumbs for victory, and marched into the casino.
That night, Dave played blackkjack, ran his $10 into over $300 and nearly bankrupted the casino with all the free Coors beer he consumed. We had to carry him back to the car in the wee hours of the morning.
Bernie won over $250. I got into a lucky streak at the poker table and pocketed nearly $700 in an all-night session that ended just before sunrise
We thought about getting a hotel room, but decided against it The other members of our staff were in Phoenix and they needed money So we filled the gas tank up and with Dave snoring loudly in the back seat, drove back to Phoenix, mission accomplished.
The first place we stopped was the pawn shop. Roy, the owner, greeted us with a surprised look.
'Back so soon?,' he said. He was from Dallas and had a laconic laid-back way that I admired. 'Shucks, I can't even charge you interest on the loan. Just pay me what I gave you and take back your typewriters.'
Around 2 pm, we walked into the newspaper office. Sandra just shook her head and smiled as we replaced the typewriters.
'The boss will be glad to see his typewriters back,' she said. 'He thought burglars broke into the place and stole them.'
Monday morning, we were paid in full, the newspaper kept operating, and the publisher never failed to meet his payroll again.