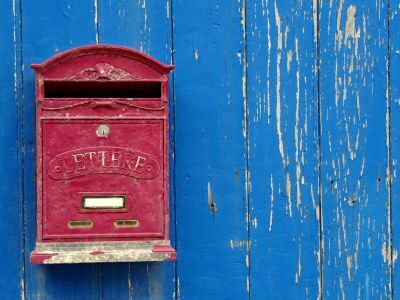 A couple of my regular readers who contribute comments to this website recently expressed concern that their letters might be having an averse effect on the scope and content of my columns. I want to assure them that nothing could be farther from the truth.
While I may seize on a comment and expand it into an editorial, I only do this after receiving other input that convinces me this is a topic worth writing about. I welcome your letters. I wish more of you would write and tell me about your concerns, joys, good luck, bad luck and hopes for casinos or card rooms in our area.
If you had a poor experience with a casino, a supervisor, security or anything else, let me know about it. Somebody else may have had a similar experience and when these things accumulate, something is rotten in Denmark and I will investigate the incident to see what I can do about it.
Just to get a topic going, here is something that happened the other day at one of the Arizona casinos I frequent. A female poker dealer who happens to be a friend of mine pulled me aside and said, 'Why don't you write a column about unions for poker dealers?'
I was stunned. 'I didn't know they existed,' I said.
'That's the problem. There isn't a union for poker dealers. But we sure could use one to represent our interests. If I told you some of the things we go through...' She left the rest unsaid.
Arizona, of course, is a right to work state. Efforts to unionize workers in this state haven't been very successful because of the state laws in effect. But it was an interesting thought, and I told her I would look into it.
Two readers wrote to my private email account (and no, I am not imitating Hillary Clinton) to ask questions about what it was like to work for a casino. I thought they were good questions and here is my response.
There are jobs open in casinos and it is relatively easy to qualify for a position. I worked briefly as a change attendant at Don Laughlin's Riverside Casino in Laughlin, NV some years ago, just to find out for myself what the experience would be like.
Laughlin was a good guy to work for. He and his brother both had a sense of humor and treated their employees well. They told me about the various jobs that a person with minimal training could do at the Riverside, what the jobs paid, and most importantly, what information was needed to quality for the position.
For openers, the casino does a criminal background check on all prospective employees. I had to visit a sheriff's substation in Laughlin to fill out forms that a deputy ran through a computer to make sure there were no outstanding warrants on me. I passed the test and a couple of days later reported for my shift.
Casino employees often handle money, which means you need to have some ability in math, whether you are a dealer, a change attendant or even a cocktail waitress. If you can't count or make change, you would probably be better advised to find another job.
If you want to be a dealer in poker or blackjack or want to work in the dice pits, that requires special training. Casino management will work with you to get the proper training and may even cover some of the costs of attending school to learn how to deal.
The Riverside has a special 24-hour restaurant set aside for employees. While the menu was limited, the food was good and you could buy it for about half half what customers would pay for a similar meal.
I worked as a change attendant for a week before thanking Laughlin for the opportunity to work for him. While I personally would not seek a career working in a casino, I know some people who have done very well in the casino business.
A friend of mine from Phoenix who worked at Phoenix International Raceway got tired of the car racing business. He moved to Las Vegas, applied for a job at Circus Circus, and worked his way up through the ranks into management. Today he is an executive vice president earning high in the six figures and he owns a beautiful home in one of the city's exclusive suburbs.
Keep those emails coming. You can post them on-line or send one to my personal email address. It's up to you. We're here to serve the members of the best gambling websites in the world.