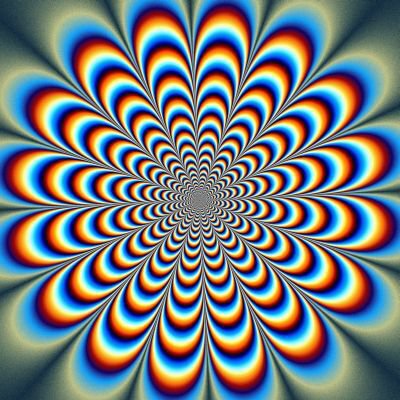 This column is entering uncharted waters, so if you fear change, you'd better skip it and turn to something else.
My own personal experience with hypnosis dates back to my high school days. We had a small theater in my hometown of Sutersville, PA. that would show those double-features every Saturday and Sunday.
On Wednesday nights, the theater owner would sometimes book a special act as part of the show. He brought in a ventriloquist, dancing dogs, a banjo player, and a stuttering comedian.
It was all fun designed to get rid of the boredom of living in a small community with less than 1,000 people. One Wednesday, he hired a hypnotist. Naturally my two younger brothers and I went.
The hypnotist was a tall slim man in a tuxedo with a shock of black hair that the town beauties fell in love with. I took a seat in the front row and when the hypnotist who called himself Mr. Dante asked for volunteers, my hand shot up and I was called.
About a dozen people strode onto the stage. Most of them were school buddies of mine, but there were a couple of older people including the postmaster and the owner of Babe's Delicatessen, where we all hung out.
Mr. Dante, wearing a wide smile, lined us up and made a pretense of walking down the line to shake everybody's hand. What the audience didn't know was that as Dante came by us, he whispered, 'Play along' to everybody whose hand he shook.
Play along? Me? No chance!
Well, the hypnotist had the people on stage pretending to be in a rowboat rowing down the stream. He convinced a 16-year-old girl I wanted to date to pretend to fall in love with the fattest boy in our class, Thom Wilkins, whose father was a farmer. In fact, he had everybody obeying his every order -- everybody but me. It wasn't long before a shapely assistant named Sabrina, who also did a wicked belly dance, escorted me from the stage so firmly that I almost fell down the last three steps.
My next encounter with a hypnotist occurred 30 years later. I had met a professional hypnotist named Marlene Shipley. I wanted to write a feature story about her and at the same time wished to see if she could place me in a hypnotic trance so I could play better poker. Dr. Shipley, an attractive brunette, accepted the challenge.
'I can place you under hypnosis and get rid of your fears and give you confidence,' she said. 'But you'll have to do the rest of it yourself.'
She was a much better hypno-therapist than Mr. Dante.
After the session was finished and she brought me back to full awareness, I got up from the couch.
'How long do you think you were under hypnosis?,' she said casually.
'Oh, about 30 minutes.'
She told me to look at the clock. I had been under the spell of hypno-therapy for more than two and a half hours.
I was impressed.
Before I left, she told me how to program myself to win. I was to go into the men's room, stare at my image in the mirror, and repeat over and over, 'You are the best....nobody can beat you at cards....you are the best...you are number one,' and more of the same.
'Say it and believe it,' she said. 'Really believe it.'
I did what Dr. Shipley said and placed third in the tournament.
That was many years ago. For some reason, never tried self-hypnosis again. It seemed like a silly idea and I was self-conscious of what other players might say when they entered the bathroom and saw a man with glazed eyes talking to himself.
But I don't know. There's this tournament Thursday at Wild Horse Pass Casino...I just wonder....
P.S. Dr. Shipley said if it works for poker, it could also work for blackjack, craps and slots.