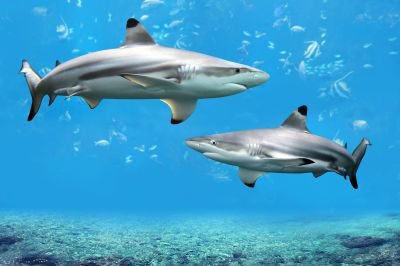 As I have stated on this website so many times n the past, your letters help make my job so much easier. Like this one.
April lives on a ranch near Billings, Mt. I have been to Billings once. It's beautiful country with long rolling valleys and mountains that make the mountains in Arizona where I live -- even the Superstitions -- look like hills.
She describes herself as just a 'shy ranch girl who lives the cowboy way of life 'cause that's all we got around here.' Her boy friend works at a sawmill and on Friday nights the two of them sometimes go into town for a fling at the poker games.
'He plays poker or tries to,' April wrote me recently. ' play the slot machines. never take more than $20 cause it pains me to lose money. Tell me more about the Caribbean. Jerry (her boyfriend) and I have talked about going there on our honeymoon if we ever decide to get married. What's t really like there? Montana is so big it seems like it goes on forever. I can't imagine living on an island 40 miles long.'
Dear April, what a beautiful letter and what an intriguing statement.
What's it really like living in the Caribbean?
It's beautiful. Relaxing. Tropical. And it can be dangerous.
If you and Jerry decide to honeymoon here, choose your island carefully. The Dutch islands like Curacao, Aruba and St. Maarten have gambling casinos, but with casino resorts in an island nation where the unemployment rate often exceeds 40 percent, there is also crime.
Most of the Caribbean people I have met are honest. They sometimes are forced to get by on just two meals a day because of the poverty, and they often send their children to bed at night hungry, with only warm water to fill their tiny stomachs.
While I loved living on islands like St. Kitts, Nevis and St. Maarten which possess some of the world's most beautiful beaches and rain forests, it broke my heart to see how the island people had to cope with corrupt governments and a lack of food.
The casinos provide jobs for the people. If you and Jerry spend some time on an island, I hope you will be generous with your tips. I used to have lunch at a pizza restaurant in Basseterre, St. Kitts, and hardly ever dined alone.
My newspaper office where I worked as editor of The Observer was just three blocks away. I would walk along the narrow streets and a boy who was about 10 years old would follow me. He hardly ever spoke. He just fell in step behind me and followed until we arrived at the restaurant.
The waitress would seat me at a table in the back room and the boy would stand next to the doorway somberly staring at the floor.
'Is he bothering you?,' Rosalie, the waitress would ask. 'Because if he is --'
'He's not bothering me,' I would say. 'We're friends.'
She would nod and go about her business. I would motion to the boy, he would come to my table and sit down, and we would share my pizza.
You and Jerry should be careful when walking through town. Purse snatchings and strongarm robberies are common and can occur in an instant. Thieves often hit tourists on mopeds and work in teams. They can grab a purse, a camera or a wallet and vanish into the general population in a heartbeat and you'll probably never see your camera or purse again.
But things like this can happen in any big city like Los Angeles or Miami. Your Caribbean experience can be a wonderful one with memories that will stay with you forever. Just be alert, carry your purse on the part of your body that is away from the street, and be friendly to the islanders. They know tourism is an important part of their daily economy and will treat you with kindness if you give them a chance.
Unlike casinos in the United States, the casinos in the Caribbean do not stay open 24 hours a day. They are strictly regulated by the government and usually operate from noon to around 4 a.m. Drinks are free while you are gambling. The waiters and waitresses are terrific and really know their jobs.
When I played at the Marriott Hotel n Jack Tar Village, St. Kitts, the wait help amazed me by remembering my favorite drinks and even how I liked my coffee prepared! While I am sure this happens in some restaurants in Billings, it isn't a common practice in America.
Your boyfriend Jerry will enjoy playing poker in the Caribbean. The games are fun, his opponents will range from off-duty police officers to plantation owners and sugar cane workers. They love to drink -- Barbados Rum and Carib Beer are their favorites -- and when they win a pot, they often rise out of their seats with a shout and give their friends a high five. Sedate is not a word that prevails beneath the Caribbean moon.
You will regret having to leave the Caribbean. If you and Jerry stay there any length of time, you will make friends. If the friendships are special, they will probably follow you to the airport or the cruise line that will take you back to America. In my case, they cried and so did yours truly. I remember reading a story by an author -- I believe it was Robert Louis Stevenson -- who lived on an island n the South Pacific. He lived in a small grass hut that the locals had constructed for him. When he was about to leave the island, they burned the house. Stevenson cried and promised to return. There is no record of whether he kept his promise.
If you make your voyage, I wish you the best. Stay safe.