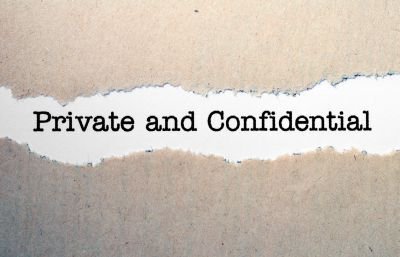 Somebody once said there is no sure thing. I beg to disagree and think you will agree to me after you read the following article.
There are a thousand roads that lead to Rome, the lost gold of the Incas, and the golden fleece sought by Jason and the Agronauts in the ancient Greek myth written around 1200 B.C. This is one of those roads.
I met Gerald Staines on the island of St. Maarten in 2007, just before the economic crash that destroyed people's life savings and wealth around the world. A native of London, Gerald was in his 70s, a trim handsome man with silver hair who was a brilliant investment banker and currency expert.
When Gerald and I met, he was very wealthy. He had accumulated a fortune of around $30 million by operating a $2 billion investment fund trading in currencies around the world. His clients included the heads of five governments in the Caribbean and 120 Central Banks that let Gerald handle their money.
He and his wife owned homes and boutiques on several different islands, including Antigua, St. Maarten and Nevis where they owned a magnificent $5 million estate known as Caribbean Glory. Gerald had done the architectural and design work on the split-level estate which contained a main house, two cottages and a swimming pool. It sat in the heart of a rain forest with a spectacular view of the ocean six miles away. And he wanted me to help him write a book.
Over drinks at a beachfront resort, I asked him what the book would be about.
Gerald was in his late 70s. He smiled. 'Currencies, the global economy and gold,' he said. 'The world economy is about to crash and I want to leave the people something behind that will give them real wealth and save them from an economic holocaust.'
I sipped my drink. 'Are you saying you have a secret to reveal to the world?'
Gerald nodded. 'It's the secret of wealth. Yes, I am saying that and I hope you will write it.'
Over the next couple of weeks, Gerald and I met regularly at Caribbean Glory. I stayed in the lovely cottage next to the swimming pool. We would meet in the Great House, as Britishers like to call their main homes. We had a secretary to take copious notes and a cook to prepare our wonderful Caribbean means of jerk chicken and pork, plantains, rice, beans, followed by a bottle of good wine.
Gerald had grown up in London during World War Two. He was just 15 when he went to work in a coal mine. He told me about Nazi aircraft bombing London and how he survived by hiding in the mine.
After studying economics, Gerald joined an investments firm and learned about international currencies. He studied demographics to learn which countries -- Japan, Germany, Russia, China and America -- had the strongest currencies and why.
And he learned about the power of gold.
Gerald and I worked hard on his book for about six months. He told me many things, secrets about what wealth and the U.S. dollar really were all about. When my government-issued work permit expired, I was forced to return to America. Gerald and I agreed to meet in Naples, FL. where I accepted a writing position on a newspaper to complete the book.
Shortly after I went back to Florida, the global economic meltdown occurred. Much of Gerald's fortune, along with the fortunes of many other individuals around the world, was wiped out almost overnight. Caribbean Glory, which he had listed for sale for $5 million, was suddenly worth less than $3.5 million. Even at that price, he was having trouble selling it.
Gerald's health deteriorated. It was partly because of the natural process of aging and certainly the economic crash played a major role. He and his wife divorced. Her boutiques closed. One of Gerald's sons helped him to travel back to London and he was admitted to a hospital. I received word last week that he died of internal bleeding and stomach cancer.
Sir Isaac Newton as Master of the United Kingdom Mint was the first known individual in the free world to establish the price of a troy ounce of gold in 1717. The price he set remained stable for 200 years. In 1850, a troy ounce of gold sold for $18.92. In 1934 it rose to $35 and in 1973, when President Richard Nixon removed the United States from the gold standard and basically made the U.S Dollar gold, the price per ounce shot up to $97.36
By 1975, gold was selling for $160 an ounce. Four years later, it was up to $306 and in 1980, it hit $615 per ounce. Gold hit its height in 2010 when buyers were paying nearly $1,600 an ounce. Today the price is in the $1,100 range.
Gold is one of the world's rarest metals. The Incas referred to it as 'the tears of the sun.' Homer in the Iliad and Odyssey called gold the glory of the immortals and a sign of wealth among ordinary human beings.
It is even mentioned in the Bible. Genesis 2; 10-12 tells of the River Pison out of Eden and the land of Havlah 'where there is gold and the gold is good.'
The first gold treasure map ever discovered by historials was foound in Egypt. Dated around 1300 B.C., the map was made of papyrus and today is housed in the Turin Museum. Known as 'Carte des Mines d'or,' the parchment pictures gold mines, miners' quarters and a road leading to the mines and the gold-bearing mountains.
A Greek myth dated around 1200 B.C. tells of Jason and the Agronauts searching for the golden fleece. While this is considered a myth, the tale refers to sheeps' fleece which was used by the ancients to recover fine placer gold. This is similar to the way miners used wool blankets in the early days of the California and Alaskan gold rush to recover gold from streams and placer mines.
The earliest gold miners would use flowing water to propel gold-bearirng sand over the hide of a sheep. This would trap the gold dust and tiny but heavy flakes in the wool.
When the fleece had absorbed all it could hold, the golden fleece would be hung up in the sun to dry. When it was completely dry, the miners' wives would beat it gently to shake the gold loose.
Before illness robbed Gerald Staines of his vitality, we discussed gold and the impact it would have on the world economy. Before revealing the secret that I am about to reveal to you, Gerald said, 'How much do you think gold should be worth?' I confessed I had no idea. At the time we spoke, gold was selling for around $700 an ounce.
'Everything is determined by demographics,' Gerald said. 'How many people are working in a country, how many are on the dole, how big is that nation's army, are they at war or peace? This all works together to determine a nation's wealth and how well the people of that particular country are doing.'
'I would recommend to you and your friends to get as much gold as you can,' he said. 'Make it part of your portfolio. The world population continues to expand, but there is only so much gold. If you want to accumulate wealth that will last, buy gold. Demographics is the final judge, but gold could very easily rise to $25,000 an ounce. Good luck. I am tired and it's time for bed.'
My dear friend is gone, part of the ages, but his brilliance lives on. This is Gerald's secret revealed, his gift to the world. I pray you will get your share of the tears of the sun and that they will bring joy to you and your loved ones.