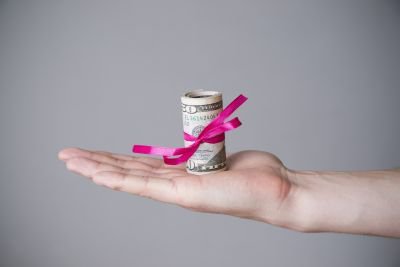 Tipping is a language known around the world. It doesn't matter what country you are in or what languages are spoken, a tip transcends communication and is always appreciated by the recipient.
Indeed, tipping or bribery may have been the first universal language. I remember a morning on the white-sand beach behind a casino on Paradise Island in the Bahamas. I was sunning myself next to a palm tree. A comely waitress in a sarong and bare feet walked by my supine position.
'Como este?,' she said or something like that. I failed French in college and have never learned to speak Spanish.
'Si,' I said in the most intelligent tone of voice I could command. 'Expresso or Robert Mondavi Chardonnay without ice,' or somethingg like that.
'Como?' She looked confused.
An attractive islander in a string bikini walked over to me. 'What do you want?,' she said. 'I will tell her for you.'
I told her what I would like to drink. She translated the request to the waitress who smiled, nodded and walked away, the sarong swaying delightfully with every sensual step.
'Do you think she'll bring back what I ordered?,' I said.
'Of course,' responded the islander. 'Here, bribery will get you everywhere.'
Tips or bribery if that is your word of choice are a must in any casino or card room. Just like Virginia Colonial leader John Smith, Lenin and the Bible stated, 'He who will not work shall not eat*', the admonition in a casino is, 'He who will not tip shall not be served gracefully.'
I added an asterisk with the statement about people who will not work shall not eat because there is an out for individuals who are sick, elderly or disabled and who cannot work. That is where Social Security enters the picture.
Tips are an integral part of any casino or card room. Dealers, waitresses and other people who serve the public in a casino setting are generally paid a small hourly wage. Their real pay comes from tips. There are dealers and waitresses in Las Vegas and Atlantic City who earn between $80,000 and $150,000 a year because of tips.
Sarah Hale, daughter of Oklahoma Johnny Hale, who created the Senior World Series of Poker, once earned $100,000 in tips when she dealt blackjack to some of Hollywood's best-known celebrities in a celebrity event. Sarah is an attractive professional model, columnist and poker player.
Because of Sarah's father, she is well connected in Las Vegas. She recently became a mother and this columnist salutes her with a 'Way to go, Sarah. Stay lucky.' That's a saying her dad made famous, and I never tire of quoting my good friend Oklahoma Johnny who is undergoing treatment for various physical problems at a Las Vegas hospital and who can use your prayers.
While I believe in tipping and always leave my fair share, I don't believe in over-tipping like some players who seem to be trying to bribe dealers into giving them winning hands. I have seen some players, especially those who have been drinking, pushing mounds of chips to a dealer who just awarded them a big pot. That is nonsense. A dealer should be tipped accordingly. If the dealer does something exceptional, of course a larger tip may be in order, but don't over-do it.
I like to be creative when I tip a waitress. I generally wear a Stetson and might leave the tip in the crease of my hat. When the waitress arrives with my drink, I point to the hat and tell her to 'Give it a squeeze for luck.' She'll generally comply with a smile, and sometimes even the luck will arrive.
One night after having a good winning blackjack session at Caesar's Palace, I slipped a devastatingly attractive cocktail waitress a generous tip after she served me my drink.
'Come with me to my yacht,' I said, winking, 'and I will sail you to tropical shores and midnight madness where we can frolic in our bare feet on white sand beaches.'
She grinned. 'Bribery will get you everywhere,' she said, 'but don't push it.'