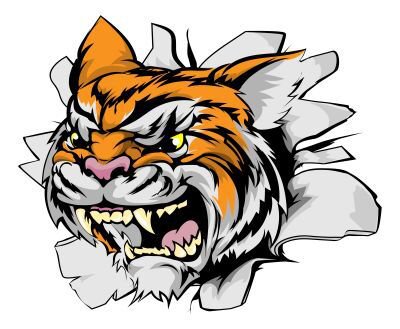 Oklahoma Johnny Hale's eyes were once a feisty blue. Today they are tired and a bit faded. Hey, he is 85 years old. Johnny has been battling against some physical problems that would have put down most people a long time ago. But Hale is a poker player, a shrewd businessman and a fighter and those eyes have seen a lot in a lifetime of playing America's most popular card game.
In some professions the age 85 would be a ticket to retirement. Not to Johnny Hale. He created the Senior World Series of Poker for players like himself who feel the best part of their life is ahead of them. As for poker exploits, Oklahoma Johnny ranks right up there with the other legends like Doyle Brunson, Chip Reese, Bobby Baldwin, Amarillo Slim Preston and the unforgettable Johnny Moss.
Hale is well known in poker circles around the world, including London's Old Vic, the Avition Club of Paris, Binion's Horseshoe, The Orleans, the Oceanside Card Room in California, Amsterdam and cruise ships. More recently he has been spending his time hosting the Senior World Series of Poker which is growing at an unprecedented fast rate in attracting the players. The event has been hosted in over 25 card rooms, with many more to come, said Hale.
'I made my first million before I was 24 and then lost it trying to double up,' he said. It taught him a big lesson about money. When he earned his next million, he 'locked it up because I never want to be hungry again.'
Hale's leading man good looks -- women find the mustache attractive led a Hollywood producer to offer him a contract in the movies. Poker had too big a hold on him, that and business, and he politely turned down the offer.
He remembers his early years after being born in Pittsburgh County, OK. on Sept. 30, 1930. The youngest of seven brothers, he slept on a dirt floor.
'I was in Steinbeck's 'Grapes of Wrath,' but I lived the part for real,' he said. 'Some of those times were pretty tough.'
With the help of his hard-working parents, he worked himself into graduating from the University of Oklahoma with a BSCE degree in engineering.
His father, nicknamed Chicken Hale because he owned a chicken farm, was a winning stud player. He taught Johnny and his brothers how to protect themselves from being cheated and showed them how to win at poker.
Oklahoma Johnny kept the hard-learned poker secrets to himself and branched out into the world of business. His other favorite activities include hunting and fishing and anything that takes him into the great outdoors.
'During my lifetime, I have created over 50 successful businesses and made a lot of other people rich,' he said.
He unabashedly lists his parents as 'my favorite people,' and also includes cowboy roper-humorist Will Rogers, Winston Churchill and Harry Truman near the top of the list. And he says, paraphrasing Will Rogers, 'Nobody ever met one of my brothers or my parents who didn't like them.'
Hale created the poker tournament for players 50 and older after watching a PGA Seniors Golf Tournament on television.
He reasoned that if television could command a huge audience with the rather dull game of gulf, he should be able to do something similar with a poker tournament for seniors.
'Senior citizens have many interests, and poker is an excellent one. It keeps their minds active and adds to their income if they know how to play, he said. It's also good for a retiree's health, he added, because 'if your mind is active, you will live longer.'
He doesn't see a moral problem with playing poker, noting that Doyle Brunson, a legendary poker player, formed a Bible Study Group years ago with Chip Reese and some other top poker players. The group still meets on a weekly basis and Brunson's wife has expanded her church interests to form a prison ministry.
Although he has played poker since age seven and has won millions at the game, he does not consider himself a professional player, calling himself 'a poker promoter and a creator of events.'
While serving in the U.S. Navy during World War 2 and the Korean Conflict, he hit a lucky streak on shipboard that gave him a considerable stake after he was honorably discharged.
'When I was a young man, you would not want to touch me at poker,' he said. 'I was so hot, I would burn you.'
His most recent Seniors World Series of Poker was the biggest event of its kind, drawing 4,128 senior citizens.
'It was the biggest and most successful to date and brought in a record number of people,' he said. 'Today there are more retirees with leisure time on their hands and they have money coming into their hands regularly. People are also living longer. Poker is a leisure time activity they can play themselves, or they can just watch others play as a form of entertainment.'
He is proud of his wife, Carol, and his work in creating a series of charities to benefit other people. He calls her an 'excellent poker player -- she created the first ever deep stack poker event. She is also a historian and a member of the Seniors Poker Hall of Fame. Carol promotes Nannies food baskets for the needy, Grannies food baskets for the homeless and does what she can to assist returning military veterans and their families.
'Returning members of the military and their families are treated to a complimentary room, live show and dinner and Carol's charity fund foots the bill. Her charities also help the Las Vegas community in other ways, including having volunteers that care for a parent's child while the parent works.' He winked at Carol and said, 'I have a good girl.'
Then there is his daughter, Sara. Johnny wrote a poker column for more than 30 years titled, 'Back in the Saddle Again.' After watching him at work, Sara, a successful model, decided to become a poker journalist and asked her daddy if she could take over the column. Hale gave her his blessings.
'Sara makes good money as a model,' he stated. 'Her modelling agency has sent her out to the high limit pits to deal to the big players they call the 'whales.' Caesars Palace even hired her to deal blackjack in their special Pussycat pit.'
'She had never dealt blackjack before in her life -- they hired her the day she graduated from the university -- but she received $12,000 in tips on her very first day on the job.'
He smiled when he told how he arranged for Sara to play a special two out of three tournament match with his late friend, Amarillo Slim.
'There they were, my daughter Sara and Slim, who was a celebrity at my Oklahoma Johnny Open. Slim once told me he would cut his throat if a woman ever beat him at poker. Well, I took him up on it, my daughter, Sara, was the woman and she beat him in the first two matches.'
'I didn't want Slim to hurt himself, so I gave him a dull butter knife and he drew it across his throat. He wasn't too happy, but there was no blood.'
His choices for the greatest two poker players of all time are his late father and Jesse Alto.
'My dad was amazing,' he said. 'He created the first poker tournament in history and called it 'Depression Poker,' because it was played during the Great Depression. It was a game where you could never go broke. All the players were pretty well busted from the economic depression. If they ran out of chips, a penny would be given to them from the winning pot and they could continue to play for the antes.
'When it came to no-limit Texas Hold'em, I don't think there was anyone better than Jesse Alto.'
He considers Mike Sexton and himself as two people who have done the most for promoting poker over the past 10 years.
Asked what he would change if he could make a new series of rules to operate poker rooms in legal casinos, he just smiled.
'First, make the rules favor the players and not the House,' he said.As it presently stands, most of the poker rules benefit the poker room and not the players. Also, the Players Association should control all poker events. The House should be the place where you hold poker tournaments for a reasonable fee for furnishing the locations.
'The String Bet rule is probably the worst rule in poker. It has never helped the game in any way'.
'The House should also be responsible for furnishing unmarked cards. And I would stop the Bad Beat jackpots because that is one of the worst bets in poker.'
Hale is presently working on a Seniors Poker Player Yearbook that will be published in Spring of 2013. He designed it to be created in the format of a high school yearbook with photos and profiles of all the senior poker players and plans to finance it by promoting advertising sales to casinos and other businesses that benefit from the game of poker.
Hale is proud of how the Senior World Series has grown. With the aging population increasing rapidly in America and around the world, he hopes the competition will grow even larger in years to come. As one 68-year-old retiree put it, 'I can't play tennis the way I used to play, and my golf game has slipped.
'But when I sit down in a poker tournament, I can match skills with the youngest player in the room -- and sometimes take his whole stack.'