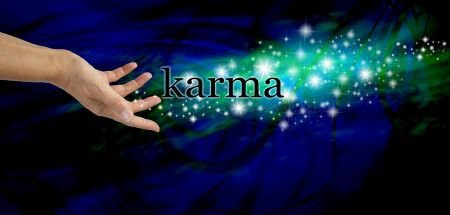 One of the reasons I was chosen to be Content Guru of this website is my many years of experience gambling in various parts of the world. I make no bones about it. My life has been a blessing, a cornucopia of good events where I earn a living as a gadabout journalist, magazine author, ghostwriter and -- yes -- gambler in exotic settings like Costa Rica, Puerto Rico, the Caribbean and of course the good old U.S.A.
When I accepted this position, I made myself a promise: I would base my stories on true events, things I knew and that had happened to me. I vowed to be totally honest with my readers. I did not want to imitate the garbage that some name poker players and other gamblers publish in those slick poker and gaming magazines you can pick up free at any casino or card room. The men who write these stories for the most part are professional poker players. They would never give away any real advice to help other people play better. At best their writings are nothing more than self-promotion with little to offer the player. My columns, as you will soon see, are decidedly different and will help you think your way to victory at the tables.
Some of my articles have touched on faith or karma. Regardless of what you believe as an individual -- whether you are a Christian believer, an agnostic, a person of another spiritual persuasion or an atheist -- you learn things through experience that tends to give you either a belief or a lack of belief in things beyond our control.
I recently published a column headlined 'Miracle On The Strip.' My story was based on a true event that happened to me years ago in Las Vegas when I was basically down and out after a job failed to materialize.
I wrote about being down to less than $20 with my rent at a motel due that evening. I chose this subject, by the way, not to glorify any of my own accomplishments, but because situations like this occur to gamblers in Las Vegas, Reno, Atlantic City and elsewhere every day of the week. Your back is against the wall, you seemingly have no place to turn, and the only thing that stands between you and being hungry or going homeless is your power of choice. That was what best-selling author Og Mandino called it in his wonderful book, 'The Greatest Miracle in the World.'
In today's world, I realize a growing number of people don't believe in faith. They replace that word with 'karma' or perhaps higher power or some other word or phrase that better describes their understanding of life.
You can call it what you will. In my opinion it is real. The saying, 'What goes around, comes around,' is more than mere words.
That is why I smiled when I read a couple of emails that were sent in by members attacking 'Miracle On The Strip.' One member writer was a self-proclaimed agnostic who admitted that his status opened up the possibility that what I experienced was true. I had basically taken a couple of dollars from my almost non-existent bankroll and gave it to a destitute wino I passed on the Las Vegas Strip. Following that, I went to Binion's Horseshoe, spent the rest of my money on the Place Pick All at Santa Anita and won over $12,000.
When I returned to the place on the Strip where the homeless person had been, he was not there. Neither were the empty wine and beer bottles that had surrounded him. It was as though he never existed. And, like many people of faith, I drew my own conclusions as to that person's origin.
Another letter writer took offense at my story. She claimed faith has no place in a gambling column, that Christians consider it a sin (Most don't, by the way. Pastors have told me that there is nothing in the Bible or in the Christian belief that bans a person from gambling. Even poker legend Doyle Brunson organized a Bible study in Las Vegas that included some of America's best poker players including the late Chip Reese.
Nevertheless, because I want to be fair to everyone, I will refrain in the future from using the word faith to describe true events that have happened to me as a gadabout journalist and poker player. From now on, my words of choice are karma or higher power. All I do know is that such a power, in my humble opinion, exists. Many of you have written to me affirming this. I especially want to thank Jade or her introspective letters. All of you who take the time to write are special in my book.
Let the games and the power begin.