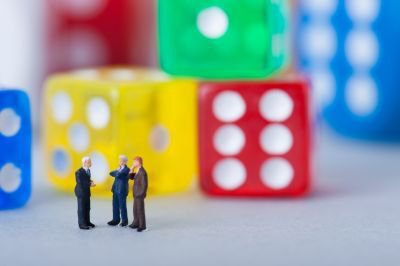 It might be a name most gamblers are not familiar with but Kazuo Okada is one interesting man. Well known in the gambling and Casino industry, his success has made him a billionaire and a status as one of the richest men in Japan. He is an international Casino magnate that is no stranger to taking a gamble on business ventures.
The 72 year old entrepreneur made a fortune in the pinball industry as well as putting up millions of dollars in different ventures with everything from macadamia nuts, pizza delivery and Slot machines have become a global sensation. Residing in Hong Kong with his wife and three children, he made the bulk of his fortune in Casinos.
With a current estimated worth of $1.28 billion Mr. Okada has been the chairman of Universal Entertainment Corporation (formerly Azure) a company he founded in 1973. The company is a large manufacturer of Slot machines, arcade and video games. Headquarters located in Tokyo, Japan they are a big distributor of Casino games in the US in states like Nevada, New Jersey and Mississippi. Okada was also a senior chairman of Wynn properties once owning 21% of Wynn Ltd.
Sweet Partnership with Steve Wynn Goes Sour
It was a partnership made in heaven for Okada and Wynn in a 12 year relationship that would end up making them both billions. Okada met Wynn when he started selling his gaming equipment to Wynn's Mirage Resorts. After losing control of his company Okada helped bankroll new operations with Wynn in Macau and the Las Vegas Strip.
Things began to get ugly between the two after Okada sued Wynn Resorts in court over records for a $135 million donation to the University of Macau over an 11 year period. According to the claim it was the final installment that coincides with expiration of the company's Macau gaming license.
The battle ensued after Wynn denied access to the records claiming that Okada was a competitor. Concern over Universal Entertainment just breaking ground for a Philippines resort could potentially jeopardize Wynn's Macau Casinos by siphoning customers.
Wynn who married his wife Elaine in 1963, divorced in 1986, remarried her in 1991 was now going through a second divorce to her in 2010. In the divorce settlement they divided the Wynn's Resorts stake leaving him left with less than half of Okada's share. Wynn then finagled voting restrictions on Elaine and Okada stock stripping Okada of his vice-chairmanship.
After countless legal woes that swirled around Okada and Universal Entertainment bribery charges were dropped against him in the Philippines in December 2014. Ultimately he was unhappy with a decision made by the Tokyo prosecutor not to move forward on a criminal complaint against Wynn for defamation and harm to public trust.
Manila Casino Project
The odds seemed like it was never going to be in Okada's favor for the casino project in Manila. Back in 2012 his Tiger Resort Leisure and Entertainment Casino project was under investigation in five jurisdictions. Butting heads with Philippine authorities and the severed partnership with Wynn that what was once considered his best friend there was much to contend with.
In recent months it seems like there has been a turn for the better and the Manila Bay Resort project may manifest. The location for the Manila Resort will be at the Entertainment City complex on Manila Bay next to Enrique Razon's Solaire Resort and Casino and City of Dreams Manila. It is a joint venture between Macau's Melco Crown Entertainment and Belle Corp that is controlled by the family of the Philippines' richest man Henry Sy. In early 2019 it is projected that Travellers International Hotel Group, partnership of local billionaire Andrew Tan's Allied Global and the Genting Group that owns Resorts World Manila, will join the integrated resort district.
Philippines will be a gambling destination to watch as it competes with Australia, Vietnam, Cambodia, South Korea and Saipan. The $2 billion resort will feature a 97,000 square meter floor area including two hotels and a sky bridge. The guest rooms will have an additional 15,000 square meter space as well as 30,000 square meter additional parking. Each tower will have 500 guest rooms.
The Casino floor will have 500 table games and 3,000 Slot machines. The integrated resort will include 25 food and beverage outlets and retail space in 75 square meters. Other activities will include a night club, beach club, spa and a grandiose dancing fountain.
An enhanced water system and electrical design plus an improved architectural design is included in the project. The Manila Bay Resorts company will generate over 8,000 new jobs in the areas once is it up and fully running.
"The improvements were made to ensure a world-class property that will make Filipinos proud. Tiger Resort is committed to deliver the biggest integrated resort and casino property in the country that aims to attract locals and foreigners alike," the company said.
The deadline for the project was pushed back to December 31, 2016 to March 31, of this year. The timetable extension was necessary due to the increased development and scale of the project. When finished this will make the third licensee in Entertainment City following Solaire Resort and Casino and City of Dreams Manila.
Resources
Forbes Asia. Author: Muhammad Cohen. Article: Japan Billionaire Pachinko King Okada's Manila Casino Nightmare Turning Into Dream Resort
Breaking News. Author: Reynolds Holding. Article: Dicey Divorce.
Wall Street Journal. Authors: Alexandra Berzon. March 12, 2012. Article: The Unraveling of a Casino Marriage