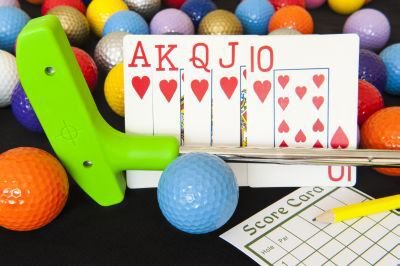 Some of the toughest gamblers in the world are not the ones you face in Las Vegas, Reno, Atlantic City or Monte Carlo.
Sure, you walk into a glitzy casino like Caesar's Palace or Bellagio and you know you are rubbing shoulders with people who make a living out of gambling. They are experts on the odds. They know what to do and what not to do in a card or dice game. And they understand the statistical improbability of hitting that progressive jackpot that sits at $2.6 million and climbing.
With all that said, I still maintain that some of the world's toughest and meanest gamblers are not the ones who confront you in a casino, card room or on-line. Here is a true story to support my point.
Remember Michael J. Fox, the kid actor who was obsessed by money? My two younger brothers and I could definitely relate to Fox.
We grew up in a poor coal mining community 20 miles south of Pittsburgh, PA. My dad worked as a coal miner at Warden Mine, the largest coal producing mine in the United States, for many years.
My family lived in company housing and we shopped at the company store which was part of the building complex that housed the miners. We were less than a half mile from the mine and Dad generally walked to work to save wear and tear on his car.
When I turned 15, one of my school buddies asked me if I was interested in a job.
'Nobody hires 15-year-olds,' I told him in sneering disbelief.
'Hey, I'm serious. They're hiring caddies at the Youghiogheny Country Club. All you need to apply is your work papers. You can get them at the courthouse.'
That was how my brothers and I were hired at the Yough, a prestigious country club six miles from our home. Herman Worsham was our golf pro. His brother, Lew Worsham, made golf history when he made a bad shot with his wedge in a golf tournament, nearly cutting the ball in half. It zoomed off his club like a rocket and somehow found its way into the hole.
The double-eagle won the tournament and Worsham pocketed over $25,000. That was big money in the early days of golf tournaments, especially in the coal country where I was born.
When my brothers and I arrived at the country club on our first day of work, we found a parking lot full of caddies who were waiting for jobs. There were kids of all ages, ranging from 13 to 70-year-old Willie, a professional caddie who walked with a limp.
Fuzzy Thurston was the caddie manager. A short abrupt man with a pencil-thin mustache, Fuzzy maintained strict control over the caddies. When you arrived, you took a number and was sent on a job in that order. If you gave Fuzzy any lip, insulted a golfer or failed to do a good job of caddying, Fuzzy had the solution.
'Over the hill,' he'd snap, pointing to the highway leading away from the country club. 'Hit the road. Come back when you learn how to behave.'
Two of the older caddies were Roy and Teddy Bills. Roy was 19 and Teddy was a year younger.. They operated the gambling games behind the caddie shack. They also ran a protection agency that worked like this: you either paid them .25 cents on each job, or one of them would beat you up.
The average job for a caddie who toted two bags paid around $5, including tips, so .25 cents wasn't an exorbitant fee to pay. Since I wasn't big enough to take Roy on, I paid it.
There were three gambling games that went on behind the caddie shack. One was pitching quarters against the side of the building. The others were poker and blackjack or 21.
Since we often had to wait for hours between jobs, a lot of gambling went on and a lot of quarters and sometimes dollars changed hands. I started out pitching quarters and lost a few dollars when one of my friends, Whitey, called me aside.
'They're cheating you,' he whispered. 'Put a little gum on the bottom of your quarter. It'll make it stop closest to the wall.' I took his advice, started doing it, and my winnings increased.
Roy supplied the cards for the poker and blackjack games. He and Teddy generally ended up winners and I began to suspect that something wasn't quite right. I noticed a couple of cards, especially aces, seemed to have tiny marks on them and took note of it. The knowledge definitely improved my play and soon I was winning as much money as the Bills brothers.
I caddied at the Yough until I turned 17. Then I found a job as a part-time reporter with the Irwin Times-Observer, a weekly newspaper in Irwin, Pa. Today the Yough caddies have been replaced by golf carts. That ended an incredible era. And if I ever happen to run into Roy or Teddy Bills, I'm big enough now to give them a well deserved punch in the nose for old times sake.