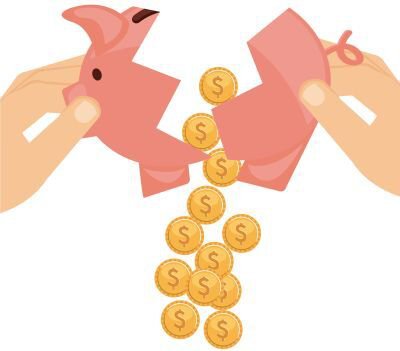 When John Belushi and Dan Aykroyd made the classic movie 'The Blues Brothers,' they had a stock answer when anybody asked where they were going.
Belushi, the hero of 'Saturday Night Live,' shrugged and mumbled they were on a mission. While the plot was contrived and convoluted, there was a lot of action, car chases, celebrities and music -- enough to make 'The Blues Brothers' one of the top grossing films of all time.
Going to a casino to break the bank is similar to the mission Belushi and Akyroyd went on in their cinematic romp. They were determined not to let anything stand in their way. Because they were enthused, they got the audience excited and the story line moved along from start to finish with hardly a bump in the road.
While this does not happen all the time, I have been on similar missions to Las Vegas, Reno and other casino destinations that turned out successful. Here's a good example.
I had spent a long weekend in Las Vegas playing in two poker tournaments and covering the Professional Rodeo Cowboys of America Rodeo finals for Argosy Magazine. The tournaments went fairly well for me and I made the final table on one of them.
Benny Binion was hosting the PRCA finals and graciously introduced me to some of the finalists in the saddle bronco and Brahma Bull riding competition. On Sunday morning as I was getting ready for the drive back to Phoenix, I watched a couple at a dollar machine.
They were playing the machine with deep concentration and were actually making the money. The winning symbols on the big machine were three monkeys covering their eyes, ears and mouths -- 'see no evil, hear no evil, speak no evil.' If those symbols appeared on the reels, you won $500. If three pink elephants hit, you won top prize of $1,000.
For more than an hour, I watched the couple play the machine even. That impressed me. Those darn monkeys kept coming up along with the pink elephants. Although they hit on all three reels, they were on the wrong lines and the couple failed to collect either of the big jackpots.
I wanted to play that machine.
And so I waited. I had planned to leave Las Vegas at 9 a.m. Instead I sipped coffee, chatted with cocktail waitresses and kept watching until the couple finally had had enough and left the machine.
I ran over to it and thrust a $100 bill into the slot. My plan was to run the $100 through and if I was ahead, to do it again for a maximum of three runs. I didn't have to go that far.
On the fifth pull of the handle, one, two and then three pink elephants lined up on the screen. Jim Albrecht, then manager of the poker room at Binion's, assured me that my scream of victory could be heard across the street at the Golden Nugget. I collected my $1,000 and left the casino, full of golden dreams.
A couple of weeks later, I took another drive to Glitter Gulch and checked in at Sam's Town. This is one of my favorite Las Vegas casinos and poker rooms. Sam's Town is big on country music and usually has a live band performing on the main stage. The band was playing when I arrived at the poker room. They were doing Willie Nelson and Johnny Cash imitations and I thoroughly enjoyed the fortune.
I played poker until midnight and was up about $150 when I called it a night. My ninth floor room over the patio and swimming pool gave me a great view of Las Vegas after dark. I fell into a deep sleep and awoke around 3 a.m. dreaming of gold.
Some gamblers are beset with divine discontent. When that happens, it's time to find a special game. In my case, I decided on dice.
I took the elevator to the casino. At 3 a.m., the room was still about half full. There were only two players at the first dice table I found. A shooter was carefully setting the dice, which indicated to me he knew how to throw a controlled roll. I bought some chips and placed a bet on the 'come' line.
The shooter threw a hard eight. We were off and running.
An hour later, I picked up my winnings -- over $1,200. I tipped the croupier, winked at Ginny, the cocktail waitress, and headed back to my room for some sweet sleep and feeling that my mission had been accomplished.
If you try to duplicate these feats, good luck. You won't always win, but when it happens don't be afraid to win. Push your luck. Those rushes don't come often, but when they do, they can make up for all of your small losses. That is what gaming is all about.