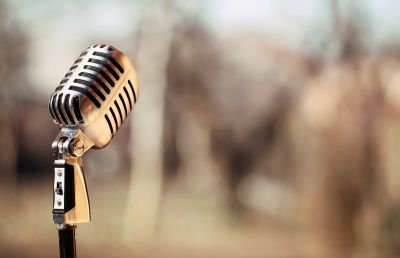 Every professional magazine writer who interviews celebrities comes up with a stock question or two that make his job easier. I have been an interviewer for many years and one of my favorite questions was, 'If you had to do it all over again, what one thing in life would you not do?'
I posed this question to comedian Milton Berle when he appeared at Buster Bonoff's Star Theater in Phoenix, AZ. in the early 1980s. Berle was a superb stand-up comic whose timing was better than any other comedian in the business, including Don Rickles and Jack Benny.
He didn't hesitate with his response. Lighting his trademark cigar, Berle said, 'If I could do it all over again, I would not have lost the $4 million I lost on the horses.'
Berle was christened Mendel Berlinger when he was born July 12, 1908 to Moses and Sarah Berlinger in the Harlem section of Manhattan. His father was a paint and varnish salesman. His mom was a Jewish stage mother who was such a big fan that she showed up in the audience at 90 percent of Berle's shows on television and night clubs and casinos for the rest of her life.
He entered show business at age five when he won an amateur talent show. With his mother pushing him all the way, he became a child actor in such silent film classics as 'The Perils of Pauline, 'Rebecca of Sunnybrook Farm' with Mary Pickford, and 'The Mark Of Zorro' starring Douglas Fairbanks Sr.
His first movie role terrified him, he admitted to an interviewer years later.
'I played a little boy who was thrown off a train,' he declared. 'When the producer told me that, I freaked out. Fortunately they tossed a bundle of rags off the train in my place and Pauline saved me.'
Berle also appeared in 'Tillie's Punctured Romance' with Charlie Chaplain and Mabel Norman before getting into Vaudeville and becoming one of the world's most successful stand up comedian.
His success in show business escalated him to the top in radio and later television. In 1948, he was signed as host of the 'Texaco Star Theater' with the singing service station attendants who washed the windows and checked the oil before filling up a motorist's tank with gasoline.
As Berle's popularity spread, his agent booked him at the biggest showrooms in Las Vegas, including Caesar's Palace, The Sands and Wilbur Clark's Desert Inn. Berle, who bore a striking physical likeness to Chevvie Chase, discovered two hobbies that would remain with him for the rest of his life -- beautiful women and gambling.
In Las Vegas and Atlantic City, the comic was paid top dollar for filling the casinos' biggest showrooms. But he left a lot of his salary at the gambling tables and in the horse room where, he admitted later in life, he was addicted to the ponies.
He lost so much money on the horses that he decided to invest in several race horses. It was a successful venture and Berle won back a lot of the money he had invested in losing horses at the race tracks.
Along with several other show business personalities, he founded the Friar's Club at the Savoy Hotel in 1961. The club became famous for its roasts of the rich and famous and attracted members like George Jessel, Jimmy Durante, the Marx Brothers, Bing Crosby and mobster Johnny Rosselli.
Some of the wealthiest men in Beverly Hills and Hollywood joined the Friar's Club just to rub shoulders with the celebrities. One member decided to take advantage of their infatuation. The members had a private card room where they played gin for high stakes and this particular member drilled a tiny hole in the ceiling above the card room so he and his confederate could 'read' the cards of the players.
By using a special device, they were able to transport this information to one of their cronies to cheat Harpo Marx, Phil Silvers and others out of large sums of money. Their criminal ways were finally discovered and police raided the Friar's Club in a move that stunned the Hollywood crowd.
Berle appeared in many successful films including 'Let's Make Love,' starring Marilyn Monroe and French actor Yves Montand. He also had choice roles in 'It's A Mad, Mad, Mad, Mad, Mad World' with Sid Caesar, Spencer Tracy and Jonathan Winters, and the Woody Allen comedy 'Broadway Danny Rose.'
Toward the end of his professional career, he was asked to co-star on television shows with Lucille Ball, Jackie Gleason, Jack Benny and Sonny and Cher. At age 89, four years before his death, he published a short-lived gambling magazine appropriately named 'Milton.' It's targeted audience was high rollers and the magazine ran stories on gambling systems, drinks and comedy. Naturally the first issue published in 1979 featured Berle on the cover.
The logo of the magazine was basic: 'We drink, we smoke and we gamble,' Berle told an interview after the magazine was launched. 'I give advice on gambling, drinks and comedy.' During the magazine's brief life, he did a radio show on gambling sponsored by Phillip Morris Cigarettes back when the tobacco industry could advertise on television.
Longevity was part of Berle's heritage. He would boast to friends that one of his uncles lived to be 118 and his brother, Phil, was still going strong at 97. Berle died of colon cancer at 93 and is buried at Hillside Memorial Park in Los Angeles.