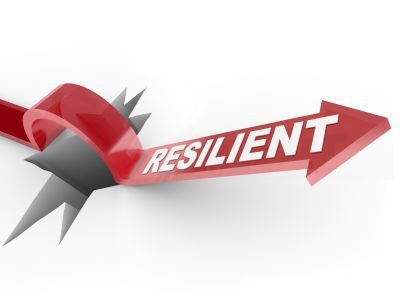 Every now and then a gambler finds himself facing odds that he had never planned on facing. That was what happened to me on my recent trip to California.
My plans were actually pretty simple. My traveling companion, Gina, and I intended to drive to my old stomping grounds, Lake Elsinore Sahara Dunes Card Room in Lake Elsinore, CA. After an evening of poker, we planned to drive on to visit some of the Indian casinos on the way to La Jolla where I had an interview scheduled with retired U.S. Sen. Dennis DeConcini, a Statesman I have known for a number of years. The Senator and I had been trying to schedule the interview for some time, and this seemed to be appropriate for both of us.
Boy, was I wrong.
The 260-mile journey from Phoenix to Lake Elsinore went without a hitch. When we pulled off I-15 into the community where actor Steve McQueen used to race his motorcycle around the lake, I was dazzled by the growth of the area.
A magazine published by the Lake Elsinore Chamber of Commerce stated that Lake Elsinore is the fastest growing community in California, and I believe it. I hadn't visited the town in 15 years and felt like I was Rip Van Winkle just waking up from a deep sleep.
We checked into the motel next to the card room where I had lived for over a year. Gina was tired from the drive and immediately crashed in our room. I went to the card room where several poker games were in progress and signed up for a $4-8 Omaha game.
It was a wild game. There were three players there who would raise and re-raise on mediocre hands until the raises were capped. I guess they wanted to test the new guy at the table, and I didn't disappoint them. One of the players had over $400 in chips in front of him. When he left the table two hours later, his stack of chips had depleted to zero and I had the brunt of them.
Lake Elsinore Card Room is a user-friendly casino. They offer players good food at cheap prices, which has been their tradition for the past couple of decades. When I retired to our room, I was ready for some good shuteye and I got it.
The next morning, we drove to Sycuan Resort and Casino. It's located about 30 minutes from La Jolla and, unlike Lake Elsinore, has a large assortment of slot machines which made Gina very happy.
Sycuan is a big casino with an Offtrack Betting Room for horse racing. I was happy to see that and made a few bets in the horse room before taking a seat in the poker room. Gina was content to try her luck on the slots.
I booked us a room at the Sycuan Resort around 6 p.m. Gina took the shuttle to the resort and I returned to my first love -- poker.
Over the next four hours, I won a little over $200 playing limit Texas Hold'em and Omaha High-Low. I was getting tired and decided to cash in my chips.
As I walked through the casino on my way to valet parking, something happened that nobody wants to face -- especially a gambler.
I suffered a heart attack.
Yes, dear readers, I had a coronary blockage that required the casino to call an ambulance for me. The next thing I knew, I was lying on a stretcher on my way to Sharp Hospital in La Mesa, 15 miles from the casino.
I want to compliment the EMS team who showed up with the ambulance. They knew their stuff. They book my blood pressure -- it was something like 200 over 150 or thereabouts -- and fed me aspirins. They also hooked me up to a machine that did something to my blood, assuring me that this was all in my best interests.
Normally I am the kind of guy who enjoys a good argument. This time I did not argue a whit.
Well, those of you who have undergone emergency trips to a hospital are familiar with what happened after that. Sharp operates six hospitals in the greater San Diego area and I can vouch that they have the best medical teams ever.
Once I was assigned to my room, something like four physicians, including a cardiologist, showed up to find out what had happened. The upshot was that one of my arteries had a 90 percent blockage. The cardiologist decided I needed a stint.
'We'll do it in the morning,' he said firmly. I was in no position to argue and meekly agreed.
It was a long night. I was hooked up with more tubes and wires than I had ever seen before in my life. Every 10 minutes, a nurse arrived to check my blood pressure. My medical team was efficient, trained and determined. I was humbly grateful for their dedication and care.
I had the stint performed on Friday morning. The procedure lasted about an hour. The cardiologist told me, 'If this had happened to you 20 years ago, you would have needed open heart surgery. You're lucky you came to us when you did.'
More tests followed, while the nurses kept taking my blood pressure. On Saturday, after a series of tests, the cardiologist determined I was well enough to leave the hospital. Amazing. I had a heart attack Thursday night. Surgery Friday morning. Released on Saturday.
I had to cancel my appointment with Sen. DeConcini. He understood the situation and told me, 'Get well. We can reschedule the interview.'
With that story out of the way, I will bid all of you adieu for a good solid night's rest -- and a thank you to the folks at Sharp's Hospital who worked so hard to keep my heart ticking.