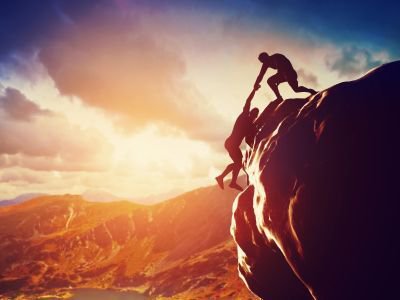 I admit it: I'm a cowboy at heart.
While I wasn't born in the Southwest -- my home was Western Pennsylvania where my late father worked as a coal miner and steel worker -- I gravitated to New Mexico and Arizona when still in my teens and have remained a desert rat for the past 30 years.
James Garner, who played Bret Maverick in the popular television series, 'Maverick' from 1957-60, was always one of my favorite TV characters. I admired the way he dressed, the way he acted and re-acted to adventure, and how he always seemed to come up with the winning hand in a card game.
Maverick never cheated. He didn't have to. He could beat the cheats at their own game just by being a little smarter than his opponent.
In a sense, I adapted some of the TV characteristics of Garner in my own poker play. The drawl, the witty rejoinder, the self-depreciating smile are all part of my studied reaction to a character than was bigger than life and who epitomized a winning poker player.
Garner was born James Scott Baumgarner in Norman, OK. on April 7, 1928. His father was a carpet layer.
His mother died when he was just five and when his father remarried a year later, life became a living hell. Garner never got along with his stepmother, Wilma. It became so bad, they fought each other physically.
Garner steered as clear of his stepmother as he could until his parents divorced. At age 16, he joined the U.S. Merchant Marines and enjoyed life at sea. Despite recurrent bouts with seasickness, Garner liked his work and his seamates.
Although he admittedly was not a great student -- he received his education in the military -- he played football, basketball, golf and track -- in school and later became an above-average golfer. He also began playing poker in some of the after-hours joints around Norman.
Before leaving high school, he was voted the most popular student on campus. After his stint in the Merchant Marines ended, he enlisted in the National Guard and was assigned to California for several months before being shipped to orea as a rifleman in the 5th Regimental Combat Tea.
Garner was wounded twice in combat, once by shrapnel from an exploding mortar round and once by friendly fire from a jet aircraft as he was diving into a shelter.
His first acting role was a non-speaking part on Broadway in 'The Caine Mutiny Court Martial' starring Henry Fonda. Garner later admitted learning a lot about acting just by observing Fonda for whom he developed a life-long admiration.
When a producer offered him a starring role in the 'Maverick' television series, he signed on the spot.
Wearing a string tie, fancy shirts and a black Stetson, Garner played Bret Maverick, the gambler, to the hilt. Always on the prod, with an eye open for a card game or a beauty, he attracted millions of TV fans to his style.
A reviewer for a Las Vegas newspaper noted that 'Maverick' was the first acceptable gambler ever portrayed on television. Always in the past, gamblers had been played as unsavory types. Garner with his engaging grin and openness wiped out that image.
After three years and a contractural dispute, Garner resigned from the role. He later ended up suing the TV production company for damages, claiming the company had not lived up to its promises, and won an undisclosed sum in an out-of-court settlement.
He moved easily from television to the silver screen and appeared in more than 50 movies, including 'The Great Escape' with Steve McQueen; 'The Americanization of Emily,' an anti-war film written by Paddy Chewesky; 'Support Your Local Sheriff'; 'Support Your Local Gunfighter'; and 'Murphy's Romance' co-starring Sally Field and for which he was nominated for an Emmy.
In 1994, a producer talked him into doing a movie version of 'Maverick' with Mel Gibson and Jody Foster. The film was shot near Lake Havasu, AZ and along the Colorado River. One of my good friends, Dick Alexander, played a wrangler in the film.
Dick told me about the fun times he had with the stars and how Jody Foster would smoke short black cigars and drink tequila between takes. Since the plot focused on a poker game on board a steamship that culminated in a robbery, the cast played a lot of poker, both as part of the plot and for recreation. In short, the shooting was great fun for everybody.
In his autobiography, Garner wasn't shy about admitting his dislike for some of his fellow actors, including McQueen and Charles Bronson, whom he found to be anti-social and poseurs. He also admitted to a lifelong love of marijuana which he smoked for 50 years.
'I drank to get drunk and after a while didn't like the results,' he wrote. 'I tried cocaine courtesy of John Belushi, and fortunately that didn't take. But marijuana made me more tolerant and forgiving of others. I don't know where I would be without it.'
Garner died of a massive heart attack on July 19, 2014 at the age of 86.