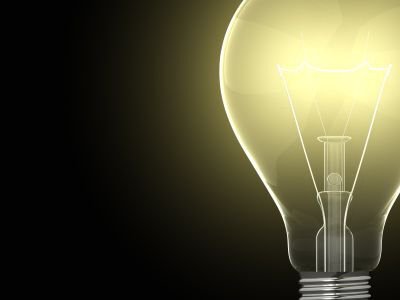 'How can I stop my losing streak?,' Brian writes from Los Angeles. 'I need help and don't know which way to turn.'
Los Angeles happens to be one of my favorite cities. I worked there four years as a reporter or the Los Angeles Herald-Examiner and frolicked with Hollywood starlets who lived in the same apartment complex just off Santa Monica Boulevard and Western Avenue where I was staying.
Brian is a poker player and when a poker player gets in a slump, it can last a long time before it rights itself. Of course, a losing streak can hit anybody at any time. Here is my winning secret for climbing out of the loser's pit.
First, I would ask Brian the condition of his health.
I am not just talking physical health, although I would begin there. I am talking about his overall health, physically, emotionally and even spiritually.
Has he been ill? Is he off his appetite? Did he have a fight with someone close to him? How is he doing at his job?
If he gives me a negative response to any of these questions, that is a clue as to why he is losing?
The odds in a gambling game do not change like the wind. They are constant. And while the cards or slots or dice may seem to turn against you, it is only a matter of time before they must turn back again. Notice, I said 'must,' not 'may.'
So first I would advise Brian to examine his personal circumstances as to his mental and physical health. Maybe he needs to take a day or two off and do something entirely different that does not involve gambling.
I recently went through a losing session that didn't seem to want to let go of me. I got knocked out of poker tournaments 'on the bubble.' I would play well until 80 percent of the other players had been eliminated and then when I was only a couple of players away from making the final table would lose all my chips on a poor play that would leave me talking to myself.
Now people who know me will realize this is not the way I commonly behave. I am the eternal optimist who always has a smile and a good word for others. But this losing streak really got on my nerves and I tried to reason out what was happening.
First, my appetite had fallen off since my heart attack. Nothing tasted good and that sapped me of some of my energy. I decided to take a couple of days off from gambling. It was one of the best decisions I ever made.
After two days, my appetite returned. I looked forward to clashing with the other players. I waited another day. Now I WANTED to compete with the opposition. That was when I knew I was ready to return to action. That night I went to Talking Stick Casino, feeling good. I walked into the poker room and it was like I had been away for weeks. I was literally on fire and wanting to play.
The cards began coming to me almost from the first hand. And they kept coming. After two hours, I was over $400 ahead and good luck stayed with me. My losing streak had ended.
This is my advice to Brian and anyone else who is in a downward spiral.
Stop feeling sorry for yourself. If you need healing physically, mentally or spiritually, find that healing. Stay away from the tables until you feel like a winner. That is the secret to winning at gambling and at life.