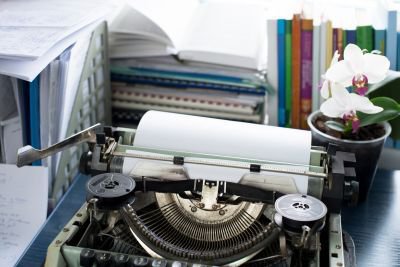 The flight from Miami International Airport to San Juan, Puerto Rico was uneventful except for the excitement that was building up in me. After a 30-minute layover in San Juan, we took off again in a smaller American Eagle aircraft that would deliver me to my new destination -- St. Kitts.
I had been hired for a new job, editor of a weekly newspaper called The Observer. The newspaper served the population of St. Kitts and Nevis, located three miles apart. The islands were part of the same Federation but operated under separate governments.
I knew something about the Caribbean having taken three windjamming cruises to islands like Berry, Isle De Saints, Dominica, Grand Cayman and Antigua. But this was my first stab at working in an island nation where the population was 70 percent black and I was curious about how I would adapt to my new culture.
Flying over the Bermuda Triangle was an experience that rattled the nerves of everyone on the smaller aircraft except for the pilots who were used to it. We hit a couple of wind shears that caused the plane to drop thousands of feet in a matter of seconds. Two men who were playing checkers saw the board and checkers fly through the air and a woman screamed. The pilot assured us that all was well, and we made the rest of the journey unharmed.
After the airplane landed at the small airport near Basseterre, the capital of St. Kitts, I stepped onto the ground. The air was warm, sweet and tropical. An ocean breeze ruffled the palm trees and there was the aroma of hibiscus.. I felt like I had arrived in paradise.
George, the brother of my new publisher Kenneth Williams, was waiting for me. He operated a tour service and owned a fleet off taxi cabs and would be my new chauffeur to my new home.
'Welcome to St. Kitts,' George said. He was a friendly black man with a sing-song Caribbean accent and I immediately liked him. As we followed the road to Basseterre, he gave me a brief history of the islands.
'I understand you are a bit of a gambler,' he said.
'You might say that,' I agreed. 'Do you have casinos on St. Kitts?
'Oh yes we do,' said George. 'There are several in town and the Marriott Hotel at Jack Tar Village has a big one. It opens around 4 p.m. and operates until 4 a.m. You'll enjoy it.'
A car in front of us blinked its lights. George smiled and waved. The driver waved back.
'We don't have road rage in St. Kitts or Nevis,' he said. 'If you'll excuse my bluntness, road rage seems to be an American invention. I have never been able to understand it. Here if a driver blinks his lights or honks his horn, it generally is just a greeting or to tell you that you have the right of way.'
I smiled. 'That's sure different than driving on I-95 out of Miami,' I said. We both laughed.
I found the island to be a charming tranquil place. The people were friendly, the restaurants were excellent and the service was superb. My publisher placed a company car at my disposal -- it was part of the salary package.
George was right. There was no road rage on St. Kitts or Nevis. Drivers of the mini-buses which hauled up to a dozen passengers often carried boom boxes to entertain their passengers with reggae or Calypso music. The buses were colorfully designed and even given names.
I spent my days directing a staff of reporters and a photographer gathering news on both islands for our weekly edition. My reporters were serious about their work and eager to learn. I was only too happy to teach them journalism, using the New York Times style book as my guide.
At night, I entertained myself by driving over to the Marriott Hotel and visiting the casino. The games offered included blackjack, baccarat, poker and slots. They were well run by professionals and I enjoyed them immensely.
I wrote editorials and had a by-lined column called 'Cowboy In Paradise,' where I offered readers my perspective on living in the island federation. One Saturday morning, I decided to drive around the island just to gain perspective on the meaning of the island paradise.
There was one main road around St. Kitts. It followed the beaches and went through small towns where people 'limed' -- just snaked through the streets in a parade while following a steel band or a Calypso musician with a regge beat.
As I topped a ridge above the ocean, I saw a man walking along the road. He carried a machete swinging from his hip. I stopped and offered him a ride, which he gratefully accepted.
We rode in silence for a while, then he said, 'You are the new cowboy editor. I recognize you from your picture in The Observer.' I told him he was correct and he nodded.
'I have read your column,' he continued, 'and I have a question to ask. You call your column 'Cowboy In Paradise.' Well, I work 10 hours a day, six days a week, in the sugar cane fields. I have wife and three children to support. For my work, I am paid around $10 a day. I ask you, Sir, to please tell me what is paradise?'
After I dropped him off near his home, I thought about his question. And I wrote column about it.
A week after the column appeared, I went to the casino to play poker. As I walked into the casino, I saw the sugar cane worker. He was chatting with a couple of islanders who worked at the casino. When he spotted me, he broke into a wide smile.
'There he is,' he said, pointing at me. 'The man who wrote about me and made me famous.'
I walked over to him and shook his hand. 'You have that wrong,' I said. 'It's you who made me famous with your story. I'm just happy I had the opportunity to write it.'