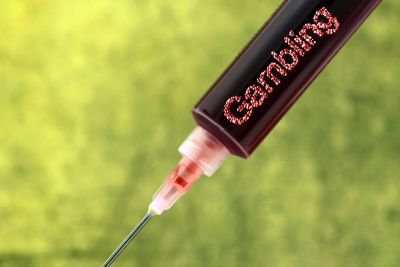 Some people should not gamble.
Just like some folks should not take that first drink or smoke that first cigarette, there are some individuals who should avoid the casino life and focus on a new hobby.
Gambling is a pastime that is appealing and that can become addictive. You know people who are addicted to games of chance, just as I do. And what we see in those people is not pleasant to watch.
A person becomes a problem gambler for many reasons. Being alone is one of them. Living near a casino is another. Having a computer to connect to the Internet and play for money is still a third reason. There are many more, including the compulsion to gain wealth without having to work for it.
Casinos are filled with people who wear masks. Those masks conceal who that person really is and the status of his or her financial condition.
When a person cannot control his impulse to gamble regardless of the cost, something is terribly wrong and it needs to be fixed.
Casino management to its credit tries to help. In Arizona where I live, the Gila River Enterprises, which operates a number of casinos, publishes a brochure titled 'Has Gambling Cost You More Than Money?'
While Gila River Enterprises provides gambling as a form of entertainment for people around the world, it also attracts people who should not be there -- people who spend what little money they have and then use credit cards or borrow more to keep in action.
I know a wonderful lady who lives near Springfield, MO. She lives alone after her husband died of a heart attack. She owns a mobile home and two horses which she loves and cares for. She's a terrific person.
Since her husband's death, she has gotten caught up in the casino life. Her only social outlet is slot machines. She tries to stay away from the casinos, but nothing works. She needs help and fortunately, she is trying to get it.
'Gambling is all I think about,' she confessed. 'It's all I want to do. I don't control my own actions. There's a monkey on my back that forces me to seek the lights of those damned slot machines and it's killing me.'
Claudia isn't alone. There are a lot of people with that gambling monkey on their back.
Here are a few bits of advice from the Arizona Department of Problem Gambling that you may want to consider the next time you wish to visit a casino.
Gambling is not the answer to your family, financial or emotional problems. Either you control your gambling, or it controls you. There is no in between.
Money needed to meet your financial commitments should never be used for gambling. This is 'scared money' and scared money rarely wins.
Gambling is anything but a sure thing. Even the professionals know this and take their lumps along with their wins in stride.
When gambling ceases to be fun and entertainment, maybe it's time to give it a rest.
Finally, if you are unable to control your gambling, bring only a limited amount of cash with you to a casino and leave your credit cards and checkbooks at home.
If you need more help, go on the Internet and find the phone number of Gambler's Anonymous. It could be one of the best things you ever did for yourself and your family.