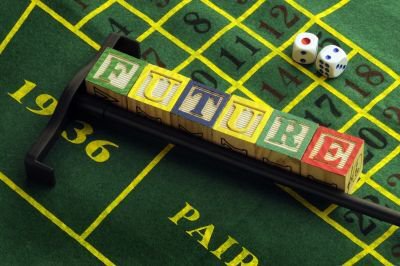 'Dear Geno,' a member writes. 'I am in my 20s and don't know what to do with my life. Jobs are pretty scarce in my home town in Michigan. While I haven't spent a lot of time in casinos, I have visited Las Vegas and enjoy being in the atmosphere of a casino. My question to you is this: would you recommend a casino job for someone like me and what should I expect if I apply for a job? Adam H.'
Casinos are big business and they employ a lot of people. For someone like Adam, who is basically aimless and looking to do something with his life, I would say, why not?
I actually worked in a casino several years ago. I had left my job as a reporter on the Phoenix Gazette and found myself in Laughlin, Nevada. My finances were getting short so I decided to apply for a job at Don Laughlin's Riverside Casino.
There was an opening for a change attendant and I applied for it. The casino's Human Resources department told me I would first have to get a security clearance from the Sheriff's Department. They did a criminal background check on me on a Friday and I came up clean. Three days later, I reported for work.
While you won't get rich working in an entry level job in a casino, the pay isn't bad. As a change attendant, I had to wear a vest containing about 80 pounds of silver to make change to the slot players. The job was demanding and I paid a toll walking around the casino carrying all that weight.
I did not stay at the job very long, but I gained a healthy respect for casino employees and the way a casino is operated. If Adam finds work in a casino, he will be closely supervised, especially if he handles money.
Many of my friends work in casinos. They include dealers, cocktail waitresses, security personnel, supervisors, valet attendants and bartenders. For the most part, they like their work and some of them, especially the dealers and waitresses, earn good money through tips.
Most casinos give their employees perks on the cost of their food in the casino's restaurants. There is room for advancement for the person who is serious about wanting to make casino work a profession. A casino employee should have a good work ethic and be inherently honest in his work performance. It's hard to fake it in a casino setting.
I know a couple of casino people who started off at low-paying jobs and who through hard work and determination advanced themselves to the point where they are now earning six figure salaries. One worked himself upward into an executive position at Circus Circus Casino in Las Vegas and is now making more than $250,000 a year.
When you are in your 20s, that is the time to experiment. I would encourage Adam to give it a try and see where life's adventure takes him. If it doesn't work out, he can always leave and try something else. While all that glitters is not gold, there is gold in those casinos for the person who is astute enough to find it.