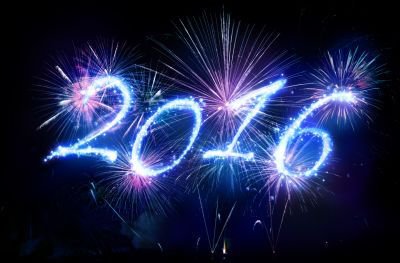 What are your resolutions for 2016?
I have been mulling over mine and think I have come up with a few that will improve my life, my relationship with others, and my luck at the tables.
For starters, I am going to take Og Mandino's four rules of life much more seriously. Mandino is the best-selling motivational author who wrote 'The Greatest Story Ever Told,' 'The Greatest Miracle in the World,' 'The Greatest Secret in the World' and many other books that improved people's lives and helped individuals overcome drug addiction, alcoholism and thoughts of suicide because their lives were going nowhere.
The four rules of life were published in The God Memorandum in one of Og's books. He gave me autographed copies of his books when we met and I interviewed him for a People Magazine profile in the early 1980s.
Og claimed the God memorandum came to him through automatic writing when he was preparing a book manuscript one evening in Paradise Valley, AZ. where he lived.
'I fell asleep at the typewriter and when I awoke, the memorandum had been written,' he said. 'I have no memory of having written it.'
Just like a CEO will issue a memo to employees in a corporation, the memorandum had been written and contained four rules that guarantee success. The rules are count your blessings daily, go the extra mile always, proclaim your rarity, and use wisely your powers of choice.
Learn those rules. Repeat them to yourselves. Repeat them once again. They work.
In addition to reaffirming my belief in those rules of life, here are my other resolutions for making 2016 a better year than 2015.
I will never call an all-in bet from a smiling man wearing a baseball cap or bib overalls with anything but the nuts because he probably has me beat.
If a boastful player who has been drinking fires a big bet into the pot, I will raise him just to see what he does. Hint: he will fold 90 percent of the time.
If I am passing a dice table and a well-dressed individual is setting the dice for a controlled roll, I will place my bet on the pass line and back him up by playing the numbers until he craps out.
I will use patience, skill and a belief in luck in a poker game and hope for the best.
I will never make a bet that will take a player's last chips. That is bad karma and bad karma leads to bad luck.
My motto at a poker table will be, 'Please be patient -- your cards will come.' I will adhere to that motto until my cards arrive.
I will remember that poker is just a game and that it does not represent the most important things of life. And those important things can be summed up in Og Mandino's four rules of life which will make the difference on whether I end up a winner or a loser.
Happy New Year. Let the games begin.