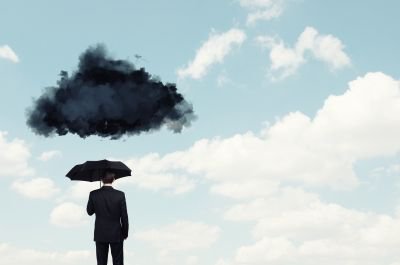 It happens to the best of gamblers. Bad luck.
You can be sailing along on a winning streak and everything is going well. Then it collapses.
The cards turn on you. No matter what chair you pick, you get the same garbage hands and keep being drawn out on. Bad luck for sure. And what's worse, there's no telling how long it will continue. It's all in the draw and in the hands of Lady Luck.
I'm ashamed to admit that's been my case for the past month or so. Not that I'm complaining. I've had plenty of good luck in the past and I expect I'll have it again. But I'm sure getting tired of waiting for it to happen.
A poker player who has been running a stream of bad luck knows what he should do. He should stay away from the casinos and do something positive for a change. Clean up the house. Go shopping for things you've put off buying. Take in a movie. Even go bowling, boring as that might be.
But most poker players don't do that. Call it stubbornness, pride or whatever name you want to give it, we generally find ourselves back at the table trying to buck the tiger. And the tiger ain't ready to give up the fight. Not just yet.
Even the best poker players have experienced long periods of bad luck. I know Doyle Brunson has gone through it, along with Oklahoma Johnny Hale, Chip Reese, Johnny Chan and all the old timers. They may be legends to the newcomers, but they are not above suffering the vengeance of the poker gods.
These past few days I have been going through my books of instruction and trying to think things through, wondering what I can do to get back of track. I've done a lot of writing, watched a lot of Fox News, One America News and CNN.
It's been edifying and the writing has been productive, but it isn't poker.
Oh, well. Sometimes when it rains, it pours and that water coming out of the sky rains on the just and the unjust.
It's the dawning of a new year. 2016 is beginning to stir. We're still in winter even here in Arizona.
Soon life will begin coming from the desert floor. The spring rains will come and the desert carpeting will change to gold, purple, blue and green. It's been that way as long as I can remember and it will continue.
Anyhow, happy New Year to all of you. For right now, I'll just pull back. I may make another trip to Glitter Gulch and try out Sam's Town for a change. They have a seven-card stud game that has always treated me well. That might be what I need to change my luck. Let the games begin.