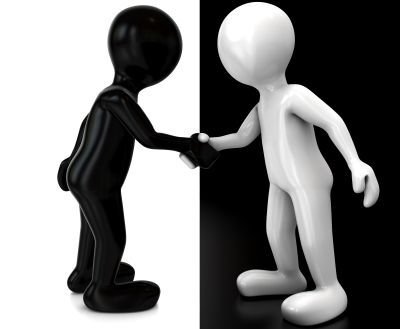 I don't think there are two gamblers in the world more different than my brother and me.
For openers, my brother is not a poker player. He played poker for money many years ago, discovered he wasn't much good at the game and changed his interest to the slot machines. But he sure does know how to give me advice when I ended up losing.
'How could you go all in on a pair off nines?,' he wonders in an email when I tell him I got knocked out of a tournament. Or 'you're spending too much time playing poker. Take a break.'
John is a gospel singer and has been doing concerts with a group called the Steel City Quartet for many years in the tri-state area of Pennsylvania, Ohio and West Virginia. He is a tenor whose voice can hit an incredibly high range. His peers even voted him into the Gospel Hall of Fame, a prestigious honor that he doesn't mind boasting about.
Every now and then when the urge hits him, he travels to The Meadows, a casino and harness race track in Washington, PA. about 30 miles from his home, to play the slots.
The casino management makes it easy to lure him there. They send him free 'perks' through the mail -- coupons to give him free play on the slot machines, a free buffet or even a free room just to get him through the doors.
I have gone to The Meadows with my brother while in the Pittsburgh area. He will play the slots and we will both take a flyer on betting on the horses. Then when that is done, I will settle down to playing poker while he finds a favorite slot machine to try his luck.
Over the years, I have tried to talk him into learning to play poker, a game he does understand. Not a chance.
'I'll leave that up to those kids,' he said. 'Give me a good glass of wine and the slots. That's good enough for me.'
Every now and then, I will leave the downstairs poker room and go upstairs to find out what my brother is doing. It's a big casino and sometimes I will have to ask one of the friendly security guards to locate the machine my brother is playing. They can do that in minutes.
There he is, a glass of wine next to him, immersed in a mechanical monster that purrs to him, talks to him and occasionally rewards him with a jackpot. Occasionally but not often.
'How ya doing, bro?,' I will ask. He barely hears me. The machine has his interest and it's mesmerizing.
Finally he will notice my presence. He'll ask if I'm ahead or behind. But always he will be involved with the one-armed bandit.
Finally around 11 p.m., or sometimes closer to midnight, we will call it an evening. He will finish his wine and we will head for the parking lot. On the way home, we will talk about our perks and valleys, I will try to talk him into playing poker, and he will criticize me on what I did wrong at the poker table.
Hey, we're brothers and that is what brothers do. I know he'll never become a poker player and except on rare occasions, I won't play the slot machines. Let the games begin.