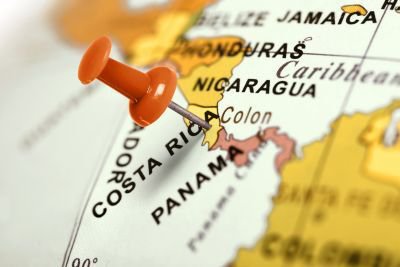 There were two places I had always wanted to visit if I had the money. The Dominican Republic where a friend told me the most beautiful women in the world could be found, and Costa Rica.
When i won over $40,000 in a World Poker Open tournament in Tunica, MS., I thought gleefully, 'Now is my chance to see what these places are all about.'
I planned my journey carefully. First I would take a cruise out of Miami to the Dominican Republic. When I was finished sampling the excitement and wares of that tropical nation, I would fly to Costa Rica, home of the Europa Europa Casino and play some poker. A done deal.
After getting the best rates possible -- the owner of Europa Europa agreed to reimburse me for the cost of my air travel and provide me with a hotel suite at no charge as long as I played poker on a daily basis during my week long stay -- I got out the sun tan oil, boarded a cruise ship and headed into the sun.
The ship was large and accommodating. Food and service passed expectations. I got a good tan and swam in one of the ship's large swimming pool. Beautiful waitresses saw to my every need and did it with a smile.
In the Dominican Republic, I found that the people were friendly even though many could not speak English. As for the girls, they were lovely. I shopped, made a fool out off myself in ornately decorated lounges and thoroughly enjoyed my visit.
When I arrived in Costa Rica after a flight out of Miami, I was met at the airport by a friendly casino representative who escorted me by limo to the hotel where I would be staying. After checking into my large air-conditioned suite which had bottles of good wines and liquors at my disposal, I headed down to the casino.
That was where I met Alfredo.
Alfredo was a hustler. Let me change that. He was a sweet smiling man with a mustache in his 30s and he hustled visitors to Costa Rica for a living. He told me this without using the word 'hustle' in the first 30 minutes after we met. He also spoke four languages and assured me he would be 'the only friend you will need while you are in my country.' I liked his approach and agreed to adopt him as my tour guide.
After playing some poker Costa Rican style, I summoned Alfredo and told him I wanted to sample the night life. No problem. He was ready to leave and had a car for my disposal.
We drove to a place that featured exotic dancers. Only a handful of people were there but before I could be seated, Alfredo had two dancers at my table.
'How much will this cost me, Alfredo?,' I said rather sternly.
'Oh, not very much, Senior Geno,' he said. 'It is very reasonable. Trust me.'
Well, the girls and I had a great time. They danced for me and with me and one of them accompanied me back to Europa Europa after she got off. I wanted to know how much it would cost.
She kissed my cheek. 'For you, Geno, nothing. We will have fun,' she said.
We had been drinking Costa Rican rum, which is a rather potent drink, and I was feeling very good when we got into the car. She said something to Alfredo and he nodded with a smile.
'What was that all about?,' I wondered.
'We are stopping at a department store. I am going to buy you a mask and make you look like Zorro,' she said.
And so we did. She chose the zorro mask, fit me into it and we drove to the luxurious casino.
As we exited Alfredo's car, the owner of Europa Europa was greeting some new arrivals. He saw me and beamed. After excusing himself from his guests, he hurried to my side.
'So what is the tournament winner from the United States up to?,' he said laughing. 'Are you going to perform or rob the other players of their money?'
'Both,' said Alicia, smiling. 'Hr is Zorro and he is going to play poker and win.'
Well, I wish I could say I won and I did win on the horses. I didn't do so well at poker, but I managed to break even for the trip and I made a lot of friends. Alfredo proved true to his word and was my good friend during my stay. Alicia came to visit me at the hotel, we dined together, danced and enjoyed the delights of Costa Rica. I also played poker wearing my Zorro mask which delighted the dealers who applauded me, shouting, 'ZORRO!...ZORRO!'
Now if I can only win another World Poker Open tournament, I may make another trip to Costa Rica and keep the date I promised Alicia when she saw me off at the airport. Let the games begin.