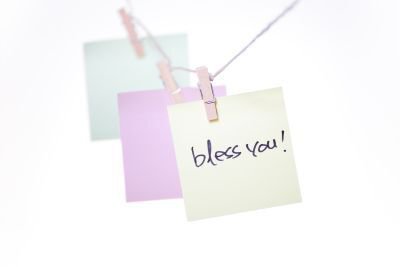 When I lived in Springfield, MO., I attended the First Cumberland Presbyterian Church. It was a small church made up of friendly people. The pastor was a house painter who worked with his son and who did not accept a salary from the small congregation he served.
There was another pastor at the church, John Ang, who was a native of Nanning, China. He taught driver's education to Chinese students at the University of Missouri. When we held our monthly congregational luncheons at the church, Pastor Ang made the best fish and rice soup I had ever eaten.
He was such a gracious person, always smiling, that I decided to take a chance and invite him to accompany me to a casino for a day.
'Pastor Ang, you are so generous with your culinary talents that I'd like to reward you with a free buffet,' I said. 'Who knows? Maybe you'll be able to convert some of these slots players into coming to church.'
He smiled. 'I have never visited a gambling casino before,' he said. 'When do you want to go?'
The following Saturday Pastor Ang met me at a shopping center parking lot where we boarded a Roadrunner Tours bus for the 60-mile trip to Downstream Casino near Joplin, MO. The bus was full of the regular players and Steve, the owner of Roadrunner Tours, met us at the door.
I introduced the minister to Steve and the other players, adding, 'He's a pastor at my church.'
The players smiled and Steve asked, 'Does he play Bingo?' Pastor Ang smile and shook his head. We took our seats.
One thing I have discovered about pastors over the years. They love to eat. Pastor Ang and I enjoyed the buffet at the casino. Then I took him to a $1 slot machine where we could play off the $30 the casino gave us for visiting their establishment.
Now I did not want to get Pastor Ang in trouble with his beliefs, so I just ran the money through the machine. Lo and behold, we won $80 which I shared with him.
'I will use the money in my church ministry,' he promised, pocketing the money.
I took him to the poker room and introduced him to Dale, the poker room manager, and several of the dealers. They asked about the church, Pastor Ang talked to them, and a couple of dealers who lived in Springfield promised to visit the church some Sunday morning.
The day ended too soon. After six hours, we left the casino for the ride back to Springfield. All of the other players wanted to know how we had done.
'He brought a blessing to our journey,' I said, giving the pastor a hug. Pastor Ang just smiled as he took his seat.