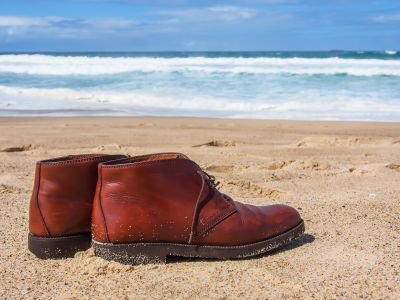 'Goin' down to Florida to get a little sand in my shoes...'
This is a line from one of my favorite Johnny Cash songs, 'Orange Blossom Special.' Meeting and interviewing Cash in Phoenix before a concert was one of the highlights of my long career as a journalist and writer.
Nobody knows who wrote 'The Blossom' as Johnny refers to the song. One night before a concert, a man approached Cash backstage and shyly introduced himself as the author of 'Orange Blossom Special.'
The man's story intrigued Johnny and he spent some time with him. Then he conferred with his band and asked the man if he would mind performing the song before the audience that night. The stranger agreed. That night he sang 'Orange Blossom Special' in a way that was very different from the way other performers presented it. As Johnny told me later, 'After his performance, I was totally convinced he was telling me the truth and had indeed written 'Orange Blossom Special.'
With that as an introduction, I am announcing to my readers on this website that I am traveling down to Florida to get a little sand in my shoes.
Yep. After two years in the Valley of the Sun, I am leaving Arizona and its cactus-studded hills and valleys for the lush greenery and oceans of the Florida Panhandle.
It was my daughter's idea to leave. She is a native of Arizona having been born in Phoenix. She is an independent minded business woman who could do well anywhere, and she does love the ocean. We actually lived in the Naples area after my divorced and Rossana worked for a tennis club as an assistant.
Our departure date will be in March. We haven't picked the area yet, but it will probably be either in Naples or Ft. Lauderdale area. The Hard Rock Casino and the Indian-owned casinos provide plenty of poker action in those areas. And there are a number of cruise lines that provide gambling 'cruises to nowhere'. On those cruises, for a small amount of money, you can have an evening voyage of gambling and Las Vegas-style entertainment that lasts between six and eight hours, along with a luxurious buffet dinner.
I will continue writing this column, of course. Nothing could prevent me from doing that. So kindly stay in touch with me and keep those emails coming. They mean a lot.