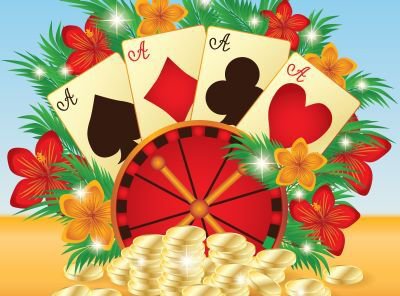 Old movies fascinate me. Especially ones starring John Wayne or directed by John 'Pappy' Ford or that involve men on a sea-faring adventure in the Caribbean or South Pacific.
I don't remember the plot line in 'Donovan's Reef,' but I do call ships at sea, beautiful women, drinking and maybe a gambling scene or two. The film viewer was caught up in a journey that transported him from point a to point z, with plenty of trouble on the way. That's my kind of movie.
When I lived on St. Kitts in the Eastern Caribbean and worked for a weekly newspaper, I enjoyed the nights more than the days. Tropical heat with a high humidity is worse than Arizona's desert heat when ground temperatures can exceed 120 degrees. The difference is the humidity, of course. It's very low in Arizona which averages several inches of rainfall per year compared to the Caribbean and its annual hurricane seasons.
During my years of living and working in St. Kitts and Nevis, I did a lot of island exploring. While Nevis does not have any gambling casinos, St. Kitts has a major one at the Marriott Hotel in Jack Tar Village about six miles from downtown Basseterre, the island's capital.
The casino opens at noon and remains open until around 2 a.m. It is a well run casino with a live poker room, slots and table games. The casino personnel are well trained to serve the customers. When you get tired of playing the slots, shooting dice or playing blackjack or poker, you can walk through the air-conditioned casino and head down to the beach a short distance away.
Gambling in paradise is fun. It's invigorating. And it's addictive.
As I drove around St. Kitts in my company car, I learned to love the beaches and rain-forests. There was a cove where I would go fishing or swimming. It had an air of privacy and was located in a copse of coconut palm trees a short distance from the dump.
St. Kitts and Nevis have a high unemployment rate. Homeless people live at the dump on scavenging items thrown away by the supermarkets and grocery stores.
But as I enjoyed my swimming and fishing in at the site, I thought of what a perfect place it would be to build a casino. One with a poker room.
It would be a relatively small casino paradisio. One with attractive cocktail waitresses, skilled dealers, a dice table, and slot machines. There could be an outdoor bar featuring a grill for the preparation of steak, lobster and fish dinners.
A calypso or reggae band could perform so people could dance barefoot on the beach. The homeless people who live at the dump could be offered paying jobs.
My casino paradisio could improve the local economy and provide entertainment to tourists while filling the government treasure with tax dollars.
Oh well, it's just a dream. But if it could happen, it would make the dreams of a lot of people come true.