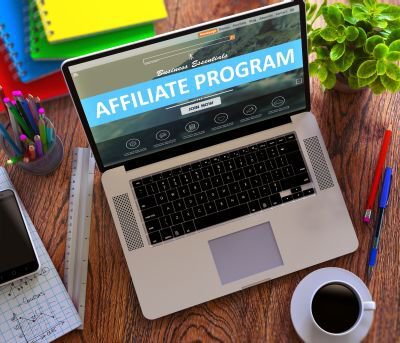 Affiliate reporting is yet another brick in the iGaming wall and while it's a much less popular topic of discussion from the player perspective, casino, bingo, poker and sportsbook affiliates know the critical importance of obtaining accurate reporting results. Ian, founder of EGASS, is a great example of someone who noticed a gap in the market and called upon his experience to address it. The result was the development of the advanced EGASS affiliate reporting software, which continuously evolves to accommodate the latest trends and technology in online gambling. LCB was able to get an inclusive interview with the man himself and we asked about everything from mobile acquisitions to customization and new features scheduled for release as early as this year.
A big thank you to Ian for a fantastic interview!
1. For those that are unfamiliar with the company, please describe what affiliate reporting software is and how the concept of EGASS was born.
I was first introduced to the online gaming industry in early 1997 and was immediately excited by the opportunity of combining an already established industry with new technology and operating in a global market place where the possibilities are endless. Whilst games and back office tools for gaming operators were being developed by the few providers at the time, there were only very basic ad-tracking solutions for the gaming operators to use and if you were lucky, a very basic solution for an affiliate partner was the ability to get a single link and view the amount of player accounts you referred through your link and the total commission earned. Affiliate reporting software gives commercial partners a way of tracking their activity and reporting on the results. These solutions were often built by the gaming operator as an afterthought and were very basic and totally unreliable. Data would go missing, reports wouldn't update for weeks, clicks wouldn't be registered and many more issues would constantly affect our ability to work professionally. Coming from a sales and marketing background, we were confident that affiliate marketing in the online gaming industry would become a very valuable and competitive market and if operators or networks were to attract professional affiliates and media companies to work with, then those affiliates would demand a professional affiliate management platform to work with, and the idea of EGASS was born. We developed the first version of our affiliate platform and partnered with a small number of selected gaming operators and as well as our own affiliate activity, we quickly managed to recruit more than 5000 affiliate marketing partners and our business went from strength to strength. Working as affiliates ourselves, we were also able to quickly identify the short-comings of other affiliate platforms and add features to our own platform and we still continue to develop our platform today.
2. As the founder of EGASS and an affiliate once yourself, what role does your industry experience play in the development of the software and services?
Affiliate programs would not exist without affiliates and unlike some of our competitors who create solutions to significantly favour the operators, we place an equal amount of focus on providing affiliates with a totally logical and transparent platform with some extremely powerful features. If an affiliate is able to use a platform to increase their efficiency and performance that will automatically have a knock-on effect and increase the operator's performance so it's a win-win situation. When I started out as an affiliate, I always wanted the affiliate software to give me as much information as possible so I could be as efficient as possible, identify which campaigns I was working with were producing good results and where I should reinvest my marketing time and money. We also wanted our software to be stable and reliable and instead of just building a piece of software for operators to try to look after themselves we created a software-as-a-service business to provide leading affiliate management software that is continuously updated to ensure we cater for the latest business requirements and technology, front and back end website, platform and database hosting solutions, a global content delivery network and professional round the clock support for our clients. Affiliate marketing partners also have the added security and peace of mind that the affiliate program platform is being looked after by an independent 3rd party company which specialises in managing and maintaining all the software systems and hardware required.
3. How does EGASS software compare to the others?
Every affiliate management software platform has some good and bad points, some have been around commercially for a long time but have not really been developed to meet the needs of today's affiliates, some look pretty but lack the real features that modern day affiliates, marketers and media companies need in order to be successful, and some are inherently unreliable. We have continually developed the EGASS platform from day one and are extremely proud of the unique and powerful features that we develop and the best compliment that we can receive is watching a few of our competitors scrambling to try to add similar features to their own platforms. Our multi-currency, multi-language, multi-layer platforms are also hosted at our own managed data-centres on our own servers with full mirrored redundancy and failsafe backup. Our own content delivery network is also deployed across multiple server clusters globally to provide the fastest possible ad loading times with seamless load balancing. We have invested a great deal of time and resources to build an infrastructure that provides us and our clients with an extremely robust, reliable and scalable solution and back it up with an unparalleled free support service with a team of professionals that are available to our clients 24/7/365.
4. What are the most stand-out features of the software?
That's a really difficult question to answer as all of the features are important to both affiliates and users in different ways. Some of my own personal favourite features are our Multi Language Interface enabling affiliates and back end users to operate the platform in their own local language. Offline Code Tracking enabling affiliates to track from print, visual or voice media where hyperlinks cannot be used. Unlimited Names Campaigns with Dynamic Sub-Tracking to enable affiliates to plug into 3rd party networks and extract precise performance data from the reporting. Full Mirrored Redundancy in which we duplicate every server, database and platform to ensure if any serious errors occur that we can automatically turn to the mirror. Automatic Payment Request and Integrated Invoice Management which automatically requests payments and produces invoices and receipts for the affiliates and operators. Reports by Email which gives the affiliate the ability to have their current months reports sent to their email account each day is also another great feature. Affiliates are busy and saving them the time to navigate to the platform every day and login to run reports gives them more time to be productive. There are a number of fantastic new features being rolled out in the next upgrade, but we are keeping tight lipped about these at the moment until they are released.
5. If you could personally sit down with every user and show them what EGASS can do and how to make the most of it, what would be the most crucial details for them to know?
Firstly, any affiliate is more than welcome to contact our team from the website and we will be more than happy to take the time to introduce them to all our software features. An affiliates number one priority and key to their success and commission is to track how successful their marketing campaigns are. Data is critically important so it's vitally important that they take the opportunity to create unlimited Campaigns and name their Campaigns so performance results can be analysed in minute detail with the Breakdown reporting filters. Also, use the Reports by Email setting in your Account to get your basic stats sent to your email account every day.
6. How have mobile acquisitions affected your business?
Our platform has continually evolved and since it has been commercially available to license we have seen mobile gaming through smartphones and tablets show tremendous growth. We cater fully for affiliates mobile campaign requirements with our integrated content delivery network and there are a number of new features lined up for early 2016 that further target the mobile space. The roll out of our API based platform during 2016 will also enable us to further enhance the mobile business channel.
7. Since the affiliate management software suits various iGaming markets, which industries do the majority of your clients come from (i.e. casino, bitcoin, poker etc.)?
Most of our gaming clients operate across multiple markets with multiple products, but without doubt the casino products continue to lead the way in terms of continued growth. Sports Betting, Lottery, Poker, Bingo and Skill games are all performing well too.
8. In terms of customization, what can you offer clients?
We offer our customers two license options for our software. Our Pro Hosted license version is the latest out of the box platform that has all the latest features and function to successfully operate an affiliate program without having to find the finances and resources to build, manage and maintain it yourself. We continually update the platforms multiple times a year with new features and tools to make sure that our clients affiliate program offers the very latest solutions for its affiliates and the branding can be fully customised to match the clients existing look and feel. Our Enterprise license version is for operators that have specific requirements from totally changing the way that the platform looks, hosting within their own infrastructure or who simply want to make business critical bespoke modifications to their platform.
9. How has affiliate marketing changed over the years?
Affiliate marketing in itself has not really changed that much, aside from the channels in which affiliates operate within. Back in 1997 we had newsgroups, free hosted website pages and literally hundreds of search engines and directories to work with and you could build and work your database of potential customers and communicate with them through newsletters, SEO and more. Today we have much of the same with additionally Social Media, pay per click advertising, viral media campaigns, sub-networks partnerships and 3rd party advertising opportunities to name but a few. I think the biggest change we have seen over the last 20 years has been Affiliates become far more professional in their all-round approach as the industry has matured. As the industry has grown, so have the commissions for affiliates and competition for those revenues. It used to be one or two people working part time putting a website together and driving players to various websites and collecting a great commission payment every now and again, and whilst that is still true for the majority today, we now see more and more larger media businesses working as affiliates with tens if not hundreds of websites targeting different markets and working with hundreds of gaming brands not only driving players but also working to drive sub-affiliates in a more multi-level marketing approach, which EGASS caters for.
10. What do you see in the future of affiliate marketing and how will you adjust to meet the demands?
Technology is always evolving and our customers' needs ever changing. Every customer wants or needs something different so that really keeps our development team busy as we have to keep developing the platforms to cater for everyone's needs. We're lucky to have such a professional and dedicated team of people working on the EGASS product and whatever challenges we have faced over the years we take pride in delivering solutions and we welcome any and all suggestions on how we can further make our platforms better for all the affiliates that use and rely on them.
11. What future plans do you have for EGASS and what exciting things will you be rolling out in 2016?
EGASS continues to be an incredibly exciting journey for all of us involved and with offices and staff in 5 countries and our growth continuing every year, we continue to develop and support a product that is now used daily by more than 200,000 affiliates and users in more than 50 countries and 20 local languages. During 2016, we have a number of exciting new features being released but you will have to be patient and wait for each new feature to be announced.