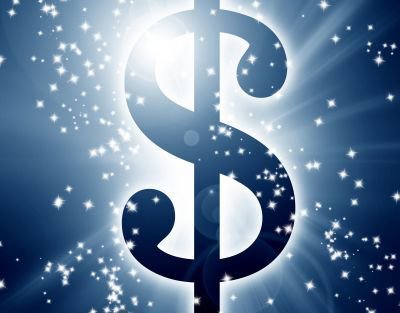 Gambling casinos are in business to make money. Casino management looks at its business as entertainment and they include their vast profits as a tax on entertainment.
Years ago when the 'mob' ran Las Vegas, the management set the rules. They had odds experts on their staffs to make sure the cash-flow kept rolling in. If something changed, like Edward O. Thorp's book 'Beat The Dealer,' which exposed a money-making way to win at Las Vegas, the casino suits got their heads together and eliminated single-deck blackjack.
This affected a tiny percentage of blackjack players who were astute enough to count cards and take advantage of Thorp's card-counting system. But it harmed the vast majority of players who did not count cards, robbing them of plays that would normally win with a single deck. With the six-deck shoes, the casino's win rate goes even higher and it costs the public money.
But when it comes to advertising, the casinos are ahead of the game. They advertise loose slots, jackpots, big payoffs and other perks designed to attract customers into their casinos. What they don't advertise is that it's the public that pays for all those perks.
When Las Vegas and Atlantic City were controlled by organized crime, most casinos followed the policies of Benny Binion, Pappy Smith who owned Harold's Club in Reno, NV. and a few other intelligent casino moguls who were content to gain their profits from gambling and not food, beverages or hotel rooms.
Binion's Horseshoe Casino in downtown Las Vegas practically gave away their food, as did the El Cortez, owned by Jackie Gaughan. The El Cortez, for example, for years served .29 cent breakfasts. Binion featured prime rib, steaks and other gourmet food at a fraction of the price it would cost you in a regular restaurant.
Rooms could be rented for low rates or even for free if you talked to the right people. All you had to do was gamble and that paid the rent.
Then publicity-seeking law enforcement people -- prosecutors, sheriffs and judges who were running for election -- decided to make a name for themselves by cracking down on organized crime. They ran the mob out of Las Vegas, Reno and Atlalntic City, and corporations took over.
Well, the new corporate heads quickly learned the rules of the game. Instead of running their casinos legitimately and being satisfied to earn a decent profit from gambling, they began raising the prices of food, alcohol and hotel rooms.
The Indian casinos, for example, took full advantage of this new trend. Today when I go to Talking Stick, Wild Horse Pass, Downstream or one of the other Indian-owned casinos in Arizona or Oklahoma, I find myself being charged $5 for a beer or $7.50 for a glass of wine.
It's casino greed at work.
The casino employees know their bosses are taking advantage of the public, but they shrug it off as the cost of being entertained. This may explain why some casinos have been forced to close their doors. It's costing the public a lot more money to have their fun gambling these days than in the years when Binion, Smith and even Meyer Lansky were in charge of the casinos.
I don't know what the future holds for the casino industry. I am hoping that the industry produces a few more individuals like Benny and Pappy Smith who have a generous side to their nature and who believe in giving the public a break. Casino greed can only go so far before it begins devouring itself.
Benny had a saying at the Horseshoe: 'We serve good food, good booze and good gambling,' and he made it affordable to his customers. He closely supervised the operation of the Horseshoe and made sure some of his slot machines paid off generously. Benny figured out when a customer won, the casino won. People would get excited and try harder to get their share of some of those jackpots.
When I lived at the Horseshoe, it was fun to watch Benny strolling through his casino, patting customers on the back, and sharing their joy at winning a jackpot.
'Nice going,' Benny would say, smiling. 'Just remember where you got the money and tell your friends.'
Benny may have been a gambler, but he wasn't greedy. Let the games begin.