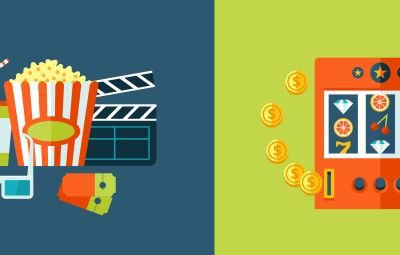 Blockbuster films have broken box office records and many of them are burning up Slot reels. Pop culture influences game developers and whether online or off, some of the best movies of all time are drawing the attention of casino players.
We're not talking about cheesy graphics loosely based on silver screen classics, oh no. There's actually quite a bit that goes into the development of movie themed Video Slots. Developers must first obtain licensing to use the images and audio. Once all the legal aspects are settled, the magic truly begins. The likenesses of each character are incorporated in the design along with sound effects, voices, actual movie clips and creative bonus features.
Who doesn't get a little nervous during Bruce Banner's transformation into the giant Incredible Hulk? Robert Downey Jr. is one to be swooned over and admired as Iron Man. These Marvel classics are among the numerous films that also caught the eye of game developers. Such heroes are waiting for the opportunity to revive your bankroll or perhaps fail to save the day and potentially drain it.
Gladiator hit cinemas in 2000 and made nearly $35 million in the US alone during opening weekend. Its popularity was enough to introduce the Gladiator to the gambling world but its theme also lends itself to a riveting series of spins.
Movie buff or not, there's plenty of fun to be had with the Bridesmaids Slot and Batman will live forever both on screen and on the reels of Mircograming's The Dark Knight.
Get that corn popping because it's time to play some Slots!
[URL=https://latestcasinobonuses.com/news/editorials/10846-grab-your-popcorn-it-is-time-to-play-movie-themed-slots/][IMG]https://d2dd2p6kmnd1zb.cloudfront.net/system/review_images/attachments/000/014/026/original/blockbuster_slots_vol1_729x3020.jpg[/IMG][/URL]
<a href="https://latestcasinobonuses.com/news/editorials/10846-grab-your-popcorn-it-is-time-to-play-movie-themed-slots"><img src="https://d2dd2p6kmnd1zb.cloudfront.net/system/review_images/attachments/000/014/026/original/blockbuster_slots_vol1_729x3020.jpg" style="width:100%;"></a>
https://d2dd2p6kmnd1zb.cloudfront.net/system/review_images/attachments/000/014/026/original/blockbuster_slots_vol1_729x3020.jpg