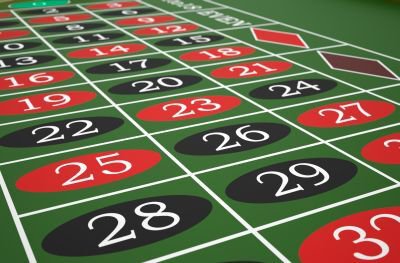 Dick Stauffer was a congressional aide whom I met in Phoenix, AZ. in the 1980s. He worked for Rep. John Conlan, whose father was a well known major league baseball umpire named Jocko Conlan.
Stauffer was a glib politician and a former U.S. Marine who had served in Korea. I found him a charming companion to be with and we spent many happy hours lunching together. He introduced me to Korean food and the delights of Kim Chi, the hot Korean cabbage that is so popular in Korean restaurants.
Over lunch one day we got to talking about gambling. I asked Dick if he ever gambled.
'I have gone to Las Vegas a couple of times,' he said. 'Do you play roulette?' I admitted it wasn't one of my favorite games.
Dick said a friend had taught him roulette, using an old theory that dated back to the days when crooked roulette tables operated.
'My friend would wait until the last possible minute to place his bet,' he said. He operated on the theory that the wheel was crooked. Therefore if most of the bets were on the black, he would bet red. If most of the money was on red, he'd bet black. He would reverse his bet if most of the money was on even numbers -- he would bet odd. And so on.
'I decided to try betting his way and it worked. I ended up winning money.'
I wasn't so sure about Dick's system. But a couple of weekends later, we had a chance to test it. Dick had the weekend off and we decided to spend it in Las Vegas. My pal Dave Molina accompanied us.
After we checked in at Binion's Horseshoe, we entered the casino. It was Friday evening and the place was crowded. Remembering his system, I edged into the circle of players and checked the bets. Most of them were on red so I placed a $20 bill on the black -- and won.
'You should quit,' Dick joked. 'You''re ahead.'
We played roulette for about an hour before I headed for the poker room. I stayed with Dick's system and won just under $200. I also played four numbers that paid 35 to one -- 8, 11, 22 and 36, along with 0 and 00 -- and managed to hit a couple of those numbers.
We had a winning session in Las Vegas and a pleasant drive back to Phoenix, While I cannot guarantee this system, it's fun to play and who knows -- it may work. Good luck. Let the games begin.