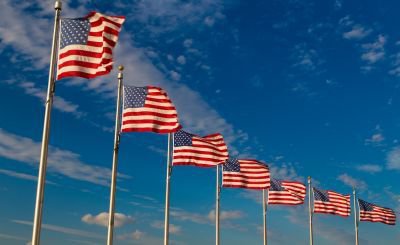 I never tire of driving across the United States of America.
While i have never been to Europe, I imagine the countries of that continent are much like the ones in my country. Depending on the rainfall, the trade winds, the soil, the trees, the valleys and the mountains, the terrain changes as well as the temperatures. The changes are subtle at first and then become more dramatic.
When I left Phoenix on the start of my journey across the U.S., I was in desert country. Phoenix is surrounded by mountains and the view is spectacular. On a clear day in Phoenix, and most days are clear, you can see anywhere from 50 to 75 miles. The turquoise sky blends in with the desert vegetation and the mountain ranges that surround the city.
The air smells of citronella and hibiscus. It is a pungent perfumed aroma that never leaves you -- a permanent beauty that becomes a part of your existence.
When I would leave my apartment to drive to one of the casinos I frequented, I was always on a high plane. I thought I could accomplish anything and often I did.
On the day of our departure a couple of weeks ago, I felt a mixture of sadness and excitement. I knew I was heading for uncharted territory that I had not visited before. That was exciting to the gadabout journalist in me. But the sadness came because i have always felt the Southwest was my home.
I started my writing career in New Mexico. A publisher in Tucumcari gave me a chance to write for his newspaper. At 19, I became sports editor of the Tucumcari Daily News. I covered jackrabbit hunts, Indian festivals, murders, fires, train crashes and celebrities passing through.
I learned to drink coffee cowboy-style, without cream or sugar. That came after I had breakfast at the Cattleman's Cafe. My photo and a story about me being hired had been published on page one of the newspaper that week, so the cowboys and ranchers sipping coffee and eating steak and eggs in the restaurant knew the identity of this Eastern dude wearing the tie and sport jacket.
When the waitress served my coffee, i added milk and sugar. This caused one of the cowboys to grin and remark to his friends, 'Seems to me if a fellow wants to drink milk he should do it right and put a nipple on it.'
After a year on the Tucumcari Daily News, i moved to become assistant city editor of the Hobbs Daily News-Sun, a daily newspaper in oil and gas country. My publisher Robert Summer owned thoroughbred horses that he raced at Los Alamitos Sunland Park Race Track. Hobbs was a wide open town with a local bookie who took our bets on the horses races. Summer even had a private aircraft that he would use to fly to Los Alamitos, Ruidoso or El Paso to watch his horses run, and he often took his staff members with him. That was how i became interested in horse racing.
America changes as you drive across its vast terrain. The desert country of Arizona becomes prairie land as you pass into New Mexico. Then you hit Texas. The land is as flat as a billiard table and the speed limits on the highways are practically non-existent. You could almost fall asleep at the wheel and if you maintained firm control of the steering wheel you wouldn't have an accident the road is so straight.
After Texas you cross into the red clay country of Oklahoma. There are Indian-owned casinos in many parts of Oklahoma, and i have played poker, dice and blackjack in casinos across that state.
Mississippi and Louisiana are delta states with swamps, alligators, giant cypress and magnolia trees. They also have their share of casinos. The people are friendly, the food is good and the gambling goes on 24 hours a day.
I will be in South Carolina for another couple of days before pushing off on the next leg of my journey. I am planning to drive to Charleston, WVA to spend some time at the Mardi Gras Casino. West Virginia is nicknamed the 'wild wonderful state' and it does have those qualities. jim Gussius, the manager of the Mardi Gras, is a Charles Bronson look-alike who once competed in a -- you guessed it -- Charles Bronson look-alike contest. He's a good guy and does a competent job of running a first class casino and poker room. I am looking forward to getting reacquainted with him.
From there I will make the last part of my journey to Pittsburgh, PA. My brother legs lives in Sutersville, about 20 miles from Pittsburgh. We will visit his favorite gambling casino, The Meadows, and the Rivers Casino in downtown Pittsburgh, which is just a couple of blocks from the stadiums where the Pittsburgh Steelers and Pittsburgh Pirates play their games.
America the beautiful. It's a great country. The next time you plan your vacation, why not consider doing it in the good old U.S.A.?