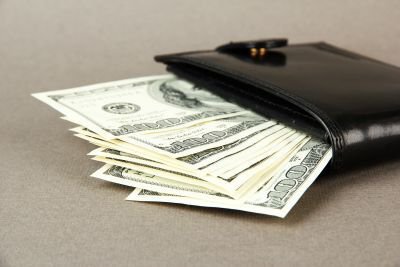 I have been a traveling man since the age of 19 when I set off for the Southwest to make my name and fortune as a writer. Along the way, I developed a passion for cards, horses and dice. While I did not do very well with the horses, I learned how to play poker and blackjack. I also developed a feeling for dice and had my good moments trying to overcome the odds in craps. It has been an interesting life.
Although my travels took me far and wide, I always made it a point to return to my hometown at least once a year. I have always been very close to my family. When I would roll into town, my parents and brothers and sister would be waiting to hear my latest stories of being on the road.
My mother was a card player. My dad played to a lesser degree -- his gambling game was bocci, an Italian lawn bowling game. Dad had installed a bocci court behind our house on Sutersville Hill, some 20 miles from Pittsburgh, PA. He also played at the court at the Sutersville Moose Club where he was a life member.
Mom loved to play cards and she would try to lure me into the games.
'Let's see how good you are,' she would say jokingly. 'I'll bet you can't beat me at euchre.'
I would smile and sit down at the table. We would play euchre or canasta. Sometimes we would play with our neighbors or with dad's bosses from Irwin Works where he was employed by U.S. Steel Corp.
While I had fun playing cards with my family, there was something missing from the game. I often wondered what it was. My parents have passed on and I think I finally know what the missing ingredient was.
Money.
With a gambler, money is what makes the game work. D.H. Lawrence, the great American writer who lived in Santa Fe, N.M., wrote several stories about gambling. He concluded that money was the magical addition that made gambling fascinating and even addictive to the participants.
Lawrence wrote a short story, 'The Rocking Horse Winner,' about a beautiful woman who was married to a handsome man who could never earn enough money to pay for the lifestyle she wanted. The couple had a son and two daughters. Their house was haunted by the spacer, 'Thee must be more money.' It was like a never ending whisper to her. Nobody ever said it aloud, but the whisper was everywhere, as Lawrence wrote.
When her son asked her one day why they didn't have a car of their own and why they had to use a relative's vehicle or a taxi, the mother shrugged.
'Because we're the poor members of the family,' she said. 'The son persisted and asked, 'But why are we, mother?' She responded, 'Well, i suppose it's because your father has no luck.'
The boy was silent for a long moment. He finally said, 'Is luck money, mother?'
'No, son,' she said. 'Not quite. It's what causes you to have money.'
The boy persisted. He asked his mother what is luck.
His mother said firmly, 'It's what causes you to have money. If you're lucky, you have money. That's why it's better to be born lucky than rich. If you're rich, you may lose your money, but if you're lucky, you will always get more money.'
The boy asked rather timidly, 'And aren't you lucky either, mother?'
She laughed rather bitterly. 'I can't be if I married an unlucky husband.'
Every real gambler believes he is lucky. If he doesn't believe that, he should. Because without a belief that one is lucky, nobody should enter a casino or sit down at a card table. it's the color of money that makes the difference.