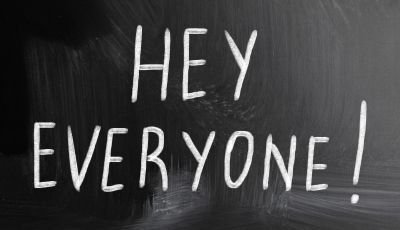 "Allow myself to introduce...myself."-Austin Powers International Man of Mystery.
Greetings, LCBers!
I want to take this opportunity to announce that I have been newly appointed to write Articles for LatestCasinoBonuses.com, and since I have posted here in the past (but not very much) it seems prudent for me to compose an Article introducing myself. Before I do that, however, perhaps I should explain a little bit about my purpose for writing here:
As some of you may know, I am an Administrator and Lead Writer for the Message Board WizardofVegas.com, which is wholly owned and operated by LatestCasinoBonuses.com along with the fact that LCB owns WizardofOdds.com. While both sites have to do with gambling in one form or another, perhaps unfortunately, there is not much crossover in Membership between the two sites. It is for that reason that I am seeking to, "Bridge the gap," and offer you guys some Articles pertaining to Brick & Mortar Gaming.
I will occasionally write about other stuff, perhaps even to include beatable online casino bonuses, but there are many experts on that subject here. That being said, I have been a Recreational Advantage Player for over four years, am well-versed in the Math and strategies of many games, and have the occasional opportunity to work with some of the best Professional machine AP's in the business. This comprises the knowledge and experience that I want to share with all of you should you find yourself faced with a beatable opportunity in the B&M casino near you, or if you travel to one.
In terms of Advantage Play in B&M's, I tend to focus on beatable slots, (vulturing and progressives) beatable Video Poker opportunities (some vulturing, but mostly cash back, Free Play and promotions) and Video Keno (almost entirely Progressives). I do understand the mathematics and techniques of different forms of Table Game Advantage Play, but my first-hand experience is limited to a few stints of counting cards at Blackjack and doing call-ins a few years ago. I also played Live Poker at a slight advantage (at least in Limit Hold 'Em) but I did not make any serious money at that. While advantageous, a minimum wage job would have paid more per hour than the poker did.
For those of you who are mostly familiar, or perhaps only familiar, with online casino play, I want to highlight some of the terms that I will use in many of these Articles with which you may not otherwise be familiar:
Vulturing: The term vulturing refers to playing a slot machine or Video Poker game at an advantage on a play that usually only involves one hand (or a few slot spins) on a particular game. There are a few situations under which something can be vultured, one example is the Video Poker game Ultimate X upon which one may find multipliers that someone left behind on a previous game. Betting five credits per hand (which you should ALWAYS do when vulturing this game) will give you access to the multipliers that were left behind, and you will be at an advantage for that hand. An example of a vulture-able slot machine is Rock Around the Clock, because you know exactly when the Bonus Games are going to hit (when the clock strikes twelve) so you play when the clock is close to that.
Free Play: Free Play is a marketing tool that casinos use to get players in the door, and is generally (but not always) based on your previous play from the last time you were in that casino. Unlike Deposit Bonuses or No Deposit Bonuses, you only have to play your Free Play through once when you are in the casino. Theoretically, you could just play your Free Play through, take whatever happens, and leave...but that will generally result in you not getting any more Free Play offers after a while.
Cash Back/Points: At a few casinos, you earn Cash Back on your action at a certain percentage, but typically, you earn points which can be used to make purchases in the casino, or often converted into Free Play. Many casinos will have certain multiplier days upon which you earn more points than usual on your play, and at many of these casinos, that alone can give you the ability to play Video Poker at an advantage if the paytables are good enough.
Comps: Comps are non-cash/points niceties you get based on your action at a casino. Many people do what is called, "Playing for Comps," which is highly inadvisable because your Expected Loss on whatever it is you are playing will greatly exceed the objective value (read: cash value) of the Comps. There are rare occasions where the value of the comps eceeds your Expected Loss, particularly if you are at an advantage, but generally speaking, playing for comps is inadvisable.
These are just a few of the more common terms that you will see throughout my Articles pertaining to Brick & Mortar casinos. In the event that I use another term that I think may not be well-known to individuals who primarily play online, I will try to define it parenthetically. If I do use a term that you are not aware of, please feel free to leave a comment or shoot me a PM and I will explain the term in greater detail.
It is difficult for me to express how eager I am to write for you guys and how much of an honor it is to have been asked to do so. I've always been a naturally curious person, so learning about things I did not otherwise know is something that I greatly enjoy. Feel free to leave me comments or shoot me PM's if there is anything you want to know. If you have any Article requests, my Inbox is always open. I will attempt to respond to all PM's within 24 hours, except, I make no promises on Sundays.
Thank you for taking the time to read!