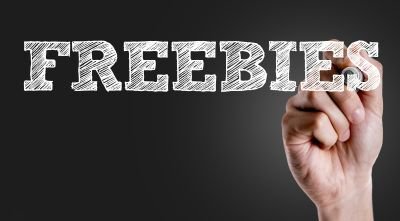 A Beginner's Guide to Exploiting Free Play Offers
One of the most famous age old adages out there is, "The best things in life are free," and while there are certainly some pretty good things out there for free, I prefer things that I am being paid to take. One example of something that you can be paid to take is casino Free Play, provided, of course, that the Free Play exceeds the Expected Loss on the action that resulted in getting the Free Play. Believe it or not, while this is not as common a situation as I would personally enjoy, it is more common than many people would think. However, there is some degree of testing involved and it is rare that these advantageous situations will simply fall into your lap.
Testing the Waters
At least in the United States, when you go to a casino and sign up for a Player's Club card and use it in whatever machine you are playing, if you put out a sufficient enough amount of coin-in to qualify, you will receive offers in the mail for Free Play and often for other comps. In most of these cases, you're not going to know how much coin-in is required on an initial visit to receive a particular amount in Free Play, and if you ask directly, you're dreaming if you think you will often get a direct answer. As a result, you have to test the waters a little bit.
The first thing that you want to do is find a low House Edge game such as Video Poker or Video Blackjack, and on occasion, you may find a Video Poker game that is at an advantage right off the top with Optimal or near-Optimal strategy. If you are going to be going to Vegas, or any area in Canada or the U.S. with Brick & Mortar casinos, an excellent resource for locating the best Video Poker paytables is vpfree2.com
At this point, you will want to play a certain amount of coin-in through the machine. This usually works best if you have friends or family members who can also get player's cards and play with you, because that way, you can play differing amounts of coin-in and see what kind of offers are generated. For example, if I play $1,000 coin-in in one day and get mail offers for $30 Free Play per play period, but then someone else I know plays $2,000 coin-in and gets the same offers, I know that there is no additional value to playing that extra $1,000 coin-in, and that is especially true if the game is not already at an advantage. If the game is at an advantage right off the top, then any amount of Free Play is an added bonus and you would want to use a concept such as the Kelly Criterion to determine if the denomination of the machine (pursuant to your bankroll and risk-of-ruin) is something that you should be playing. That often depends simply upon how great (in percentage terms) your Advantage is.
Hit and Run, or Keep Firing?
I want to use a real-life example of an ongoing play that I have in order to help illustrate the decision to hit and run or keep firing. At a casino at which I regularly play, I can put $1,000 coin-in, per visit, and with that I am assured offers of $22 in Free Play six times a month. The best Video Poker game in that casino is, "Ugly Ducks," Deuces Wild with a 98.91% Base Return assuming Optimal Strategy. The offers from this casino actually used to be $30 in Free Play six times a month.
Imagine that, on my first visit to the casino, I put $1,000 coin-in and got these offers the following month for $22 six different date ranges: At this point, I had an Expected Loss of about $10.90 on my initial action, but I am getting $132 Free Play in exchange for an Expected Profit of $121. That sounds pretty good, obviously, except for the fact that it took me making seven visits to the casino in order for that to happen. That said, what I do know is there is a very good chance that, as long as I keep my action at $1,000 per visit, these offers should remain consistent. The reason for that is the fact that these offers are often generated by a computer that determines your Expected Loss and sends out offers accordingly. In the case of the casino above, the casino probably thinks that I am playing slots or Video Keno (in general) or, even if it is specific, it assumes that I am playing the Video Keno on those machines as opposed to the Ugly Ducks Deuces Wild.
As opposed to just using the Free Play and leaving every time, I could maintain my offers by using the same amount of coin-in, and perhaps, combining promotions with the Free Play. The casino in question has a 10x Points Multiplier on a certain day of the week for a three-hour period, and every $5.00 coin-in would normally get a penny in points, which is 0.2%. However, the Points Multiplier turns that into 2% which can be converted into Free Play, so rather than playing with an Expected Loss of $10.90, I am playing with an Expected Win, right off the top, of roughly $9.10. It takes me about an hour to play $1,000 coin-in, (800 hands) so if we factor in that $22 Free Play that I know I am going to get with the visit, then I play with an Expected Win of about $31.10 for the first hour and of $9.10 for each of the last two hours. Overall, I am expected to win almost $50 per visit with relatively little risk.
Obviously, that does not apply to either the one or two days a month that I would have to go without a Points Multiplier day. However, even for those days, the Free Play still exceeds the Expected Loss to such an extent that I have an Expected Profit of $11.10 for one hour of play. I consider this highly optional and often only take advantage of it if it is convenient and I want to look for other slot plays to add to the overall value of the visit.
Either way, as you can clearly see, considering that there are at least four point multiplier days per month I can hit, with an Expected Win of about $50 each if I play all three hours, that is much more valuable to me to continue to play that rather than a Philosophy of, "Take the Free Play and run."
Combining Promotions
The ability to combine Promotions with Free Play days is going to be an important weapon in your arsenal if you want to find a casino that you can hit regularly for an Expected Profit. Lest I forget to mention, that play also gets me four free hotel room vouchers per month as well as four free buffets. I don't really count them towards my Expected Value, because I would not buy them if they were not free, but you can factor them in if you really want to.
Another common promotion is to have a Kiosk game where you get to Pick a Box or Spin a Wheel for a certain amount of additional Free Play after you have earned x amount of slot points. For something like this, I have a tendency to assume the minimum amount is what I am going to get as opposed to trying to determine an average. However, you may find that you are at an advantage combining the Free Play with that minimum amount, or perhaps with the Free Play alone, but you should always find ways to add as much to it as possible if it is going to be an ongoing play for you.
That will be enough to start with for the time being, and we will finish the Introduction to the Free Play game in the second part of this Article. There are entire Articles that can and will be written just about the subject of determining Free Play levels and getting the most out of your Free Play, but for now, this will serve as a good introduction.