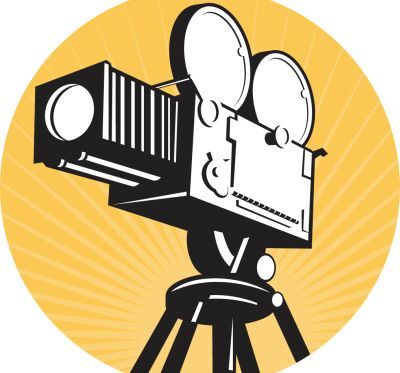 Arthur Winfield Knight was a poet, novelist and creative writing teacher whom I met while editing a daily newspaper in Brownsville, PA. a couple of decades ago.
I had written a profile on Arthur and his wife, Kit, for the Brownsville Daily Telegraph. We became friends and my then wife, Nan, became a frequent afternoon guest at the Knight's home where she would share a glass of chardonnay wine with Kit.
Arthur was not an easy man to know and he did not suffer fools lightly. I showed him some poetry I had written and he was rather dismissive of it, pointing out flaws in its structure. He had every right to do that. Literary critics take their job seriously and I was not really a very good poet.
He gave me an autographed copy of a novel he had written on the filming of Arthur Miller's 'The Misfits,' a classic movie starring Clark Gable, Marilyn Monroe, Montgomery Clift and Eli Wallach. The John Huston-directed film was shot in Reno and Virginia City, NV. The plot involved a divorcee (Marilyn), two wild mustang wranglers (Gable and Clift) and a mustang roundup that took place in sagebrush country that was very familiar to me.
Although Knight never met any of the film participants, he borrowed a writer's literary license and invented dialogue and situations that he knew had actually occurred on location. Arthur and Kit had actually lived in Yerington, NV., a small community 70 miles south of Reno and Arthur had access to people who were there while the movie was being filmed.
John Huston was a hard drinking, gambling womanizer who filmed reality. While Arthur's book sold less than 2,000 copies, it was an excellent rendition of what could have happened on and away from the set between the legends of the silver screen who acted in it.
When they were not shooting 'The Misfits,' it was nothing for Huston to sit down at a blackjack table and lose $25,000 at the tables. When people asked him about his gambling, Huston would shrug and say, 'Money means nothing to me.'
He and Gable got along well. While he respected Clift as an actor, he had little regard for him as a person because of his homosexuality. Clift, an alcoholic, often brought a thermos bottle filled with grapefruit juice and vodka to the set. Here is a portion of Knight's novel:
It was almost noon and they were still waiting for Marilyn. Monty sat on the steps to the house, drinking from his thermos. He watched a hummingbird hover above a trumpet-flower, its wings blurred.
'I wonder who he thinks he's fooling,' Clark said, 'telling everyone its's grapefruit juice.'
John lit a cigarette, coughing. He didn't know if Clifr would be able to remember his lines, given the way he was drinking, but John would worry about that when the time came.
Monty's first scene was almost a third of the way into the picture. It would run four or five minutes, and John wanted to do it in one take. What the hell. Everyone was drinking too much, including himself, or taking pills.
'It will be a miracle if this film turns out,' John said.
In the movie, Marilyn goes to Reno to finalize her divorce. Following an old Nevada tradition, she throws her wedding ring into the Trukee River that flows through Reno. A lot of gold prospectors have panned in that river, trying to retrieve diamond and gold rings, and some have succeeded
By being a good investigative reporter as well as a writer of fiction, Knight was able to do a superb job of defining the personalities of Huston, Gable, Monroe and Clift. The inventive dialogue rings true and fits the story. Clift had suffered some severe head injuries in a car accident and his portrayal of a busted-up rodeo cowboy brought back memories of some of the bronco riders i met in Arizona and New Mexico.
In the book's introduction, Knight quotes Tennessee Williams as stating, 'I think for some uncertain reason, mercy will be shown this season to the lovely and misfit, to the brilliant and deformed.'
'The Misfits' was the last movie Marilyn Monroe and Clark Gable would make. He died of a heart attack just as the film was being completed. Doctors attributed his death to his exertion in roping and rolling with a mustang. Gable was 59 and insisted on doing his own stunts. It wasn't long after that when Marilyn died alone in a hotel room of a drug overdose.
'Misfits Country' was appropriately titled. If you can get a copy of the book, i highly recommend it.